Chambray Patch Quilt Shirt - S/M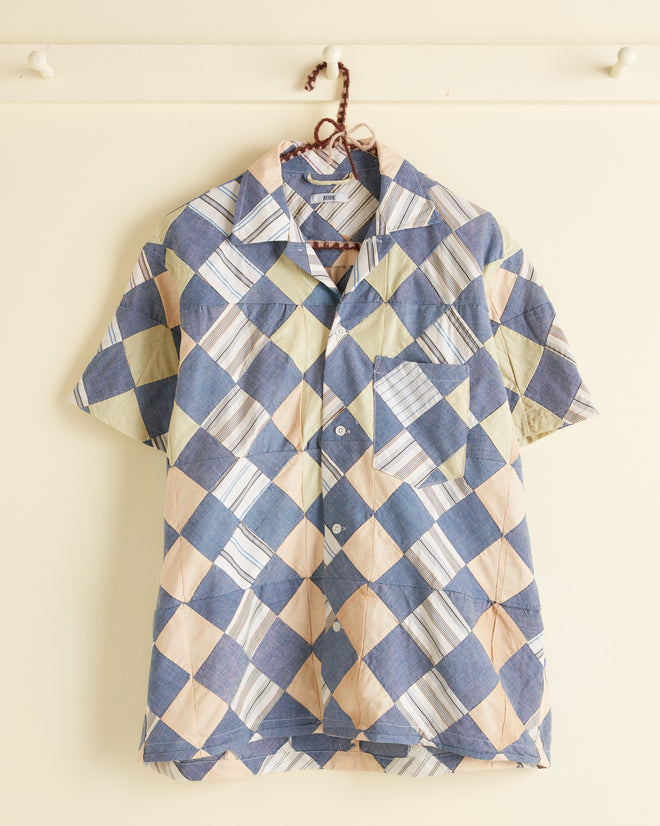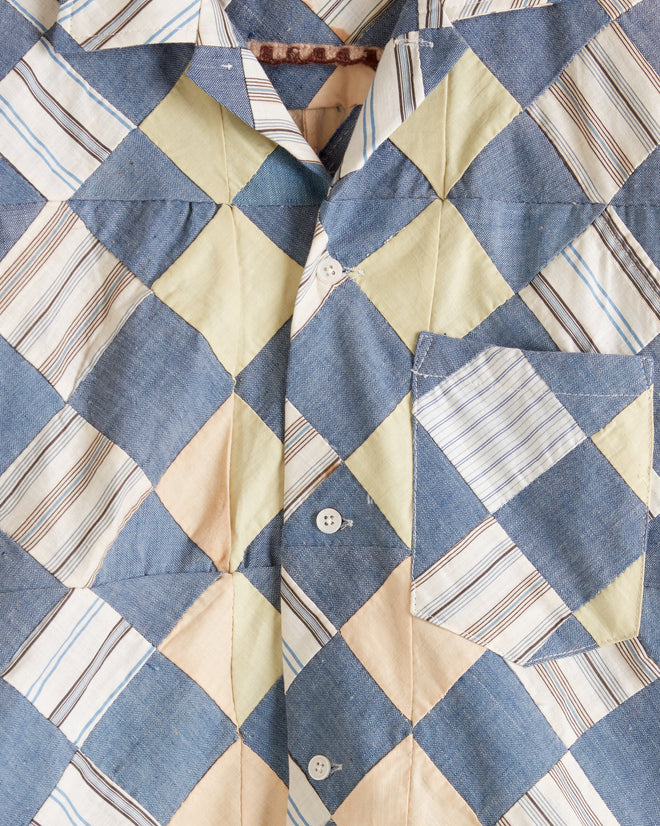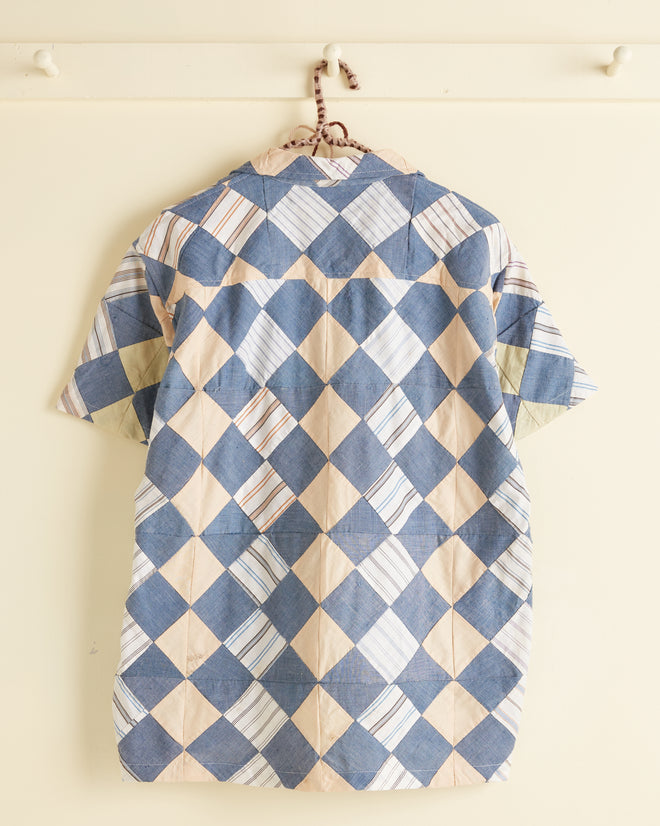 Chambray Patch Quilt Shirt - S/M
This shirt is made from a 1930s-1940s quilt top, the patchwork top layer made before being sewn into a quilt. It is likely that some of these scraps would have been intended as shirting fabric. Hand-mending throughout.
Six front buttons
One front patch pocket
Dry clean only


All wear, mending, and idiosyncrasies are unique to the original textile.