Lamé Lace Dress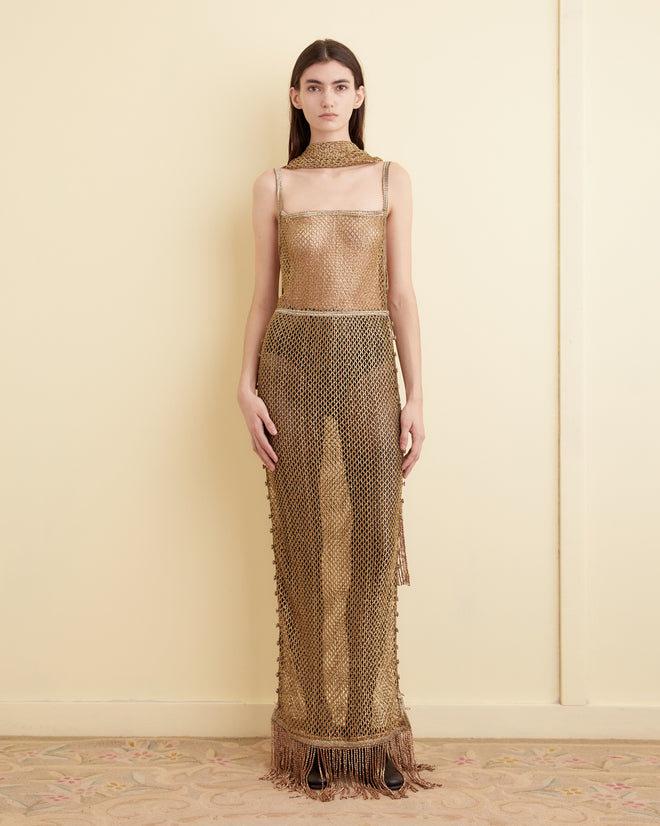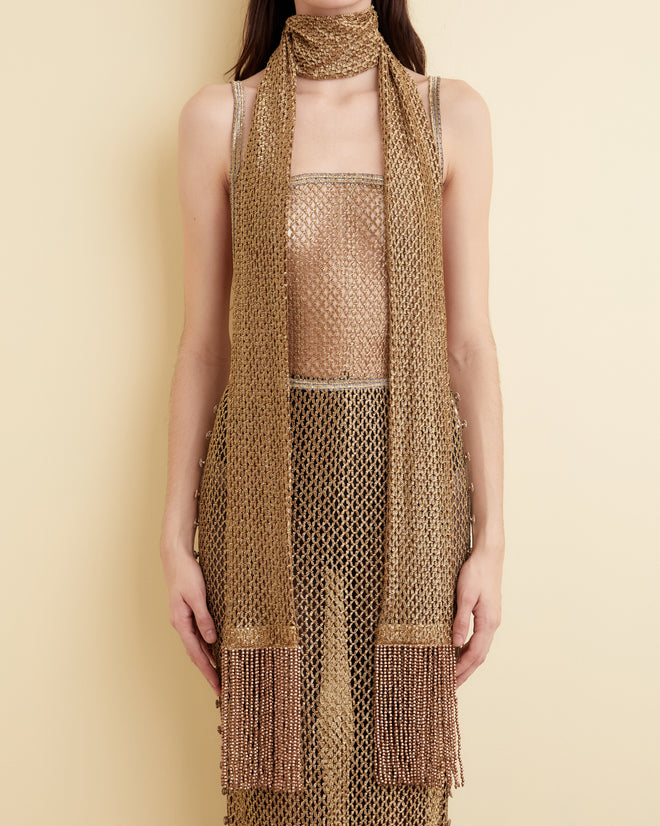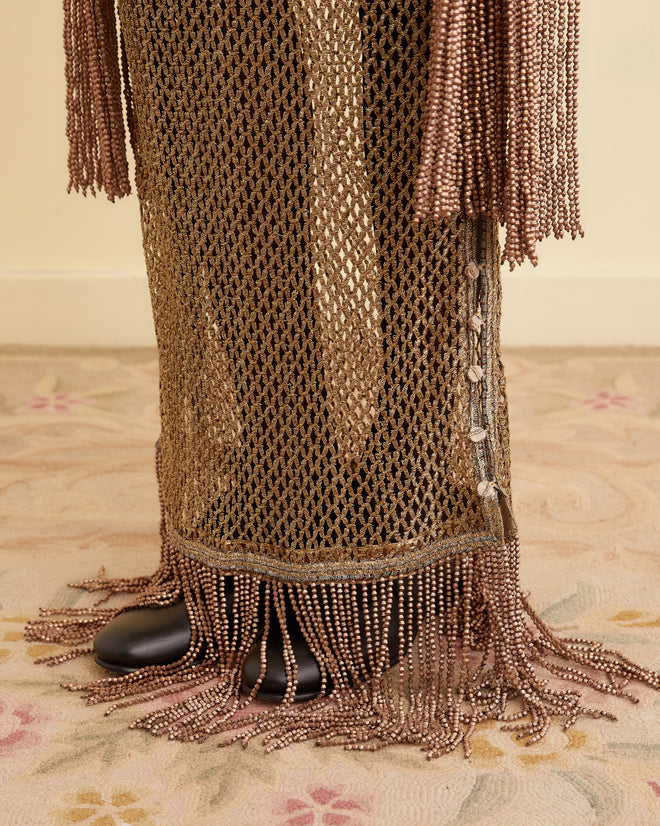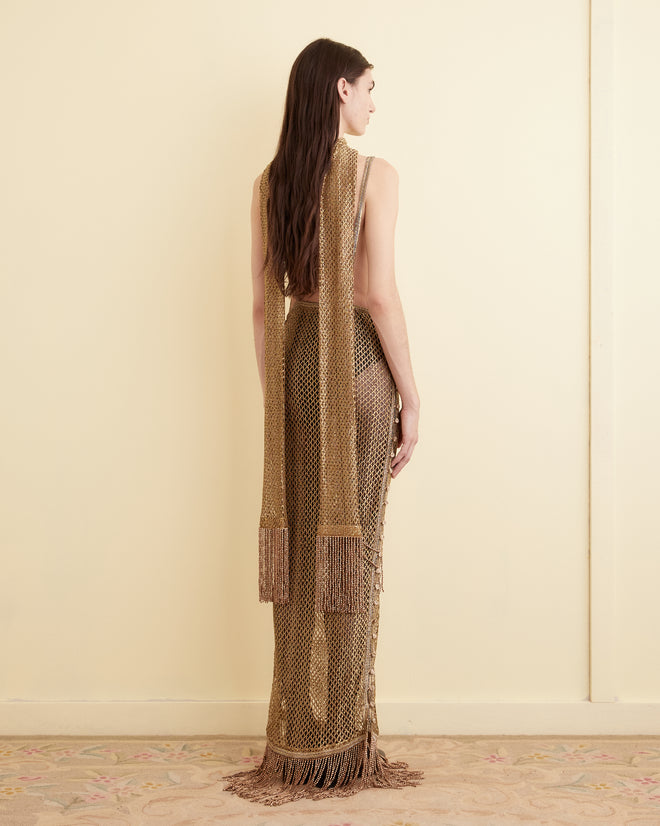 This piece is a reproduction of a 1920s dress made of netted gold lamé. Cut with a straight neckline and open back, the dress is trimmed with a glittery beaded fringe. The attached scarf can be styled in various ways.
78% nylon 22% polyester
Made in New York
Dry clean only
Marisa is 5'9" and wearing a size 2.