Celosia Coppice Pillow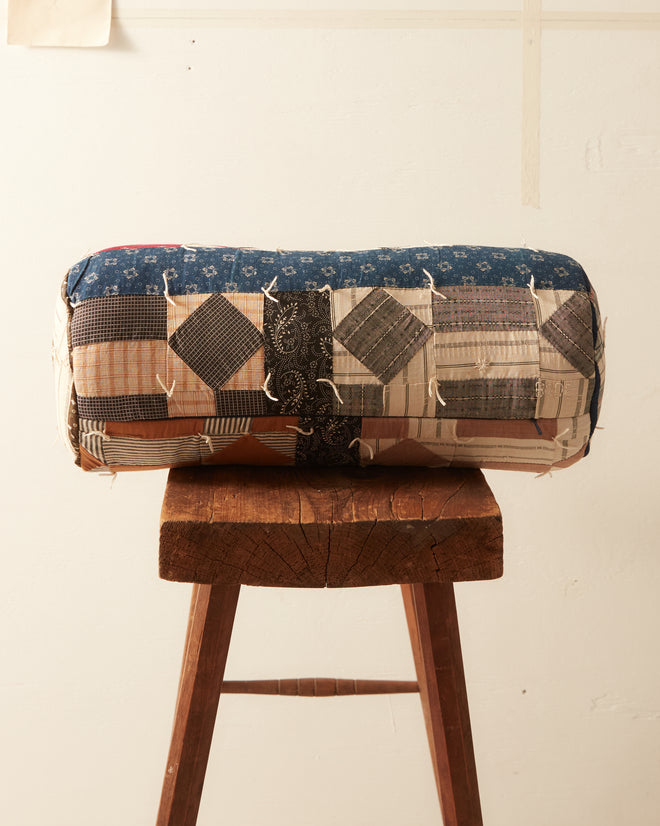 This pillow is made from an antique quilt, circa 1850s-1880s, and features a variety of calico scraps, extremely popular in America during the "Calico Craze" of the late 19th century. Hand-mending throughout. The pillow features a Bode embroidery in the corner. 

18" x 7.5"  
Dry clean only
All wear, mending, and idiosyncrasies are unique to the original textile.