Community Garden Pillow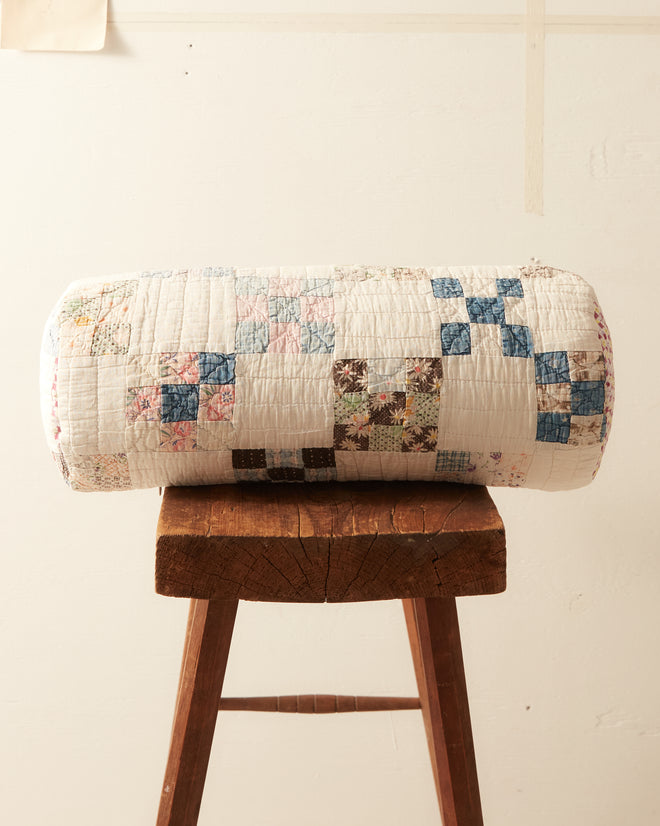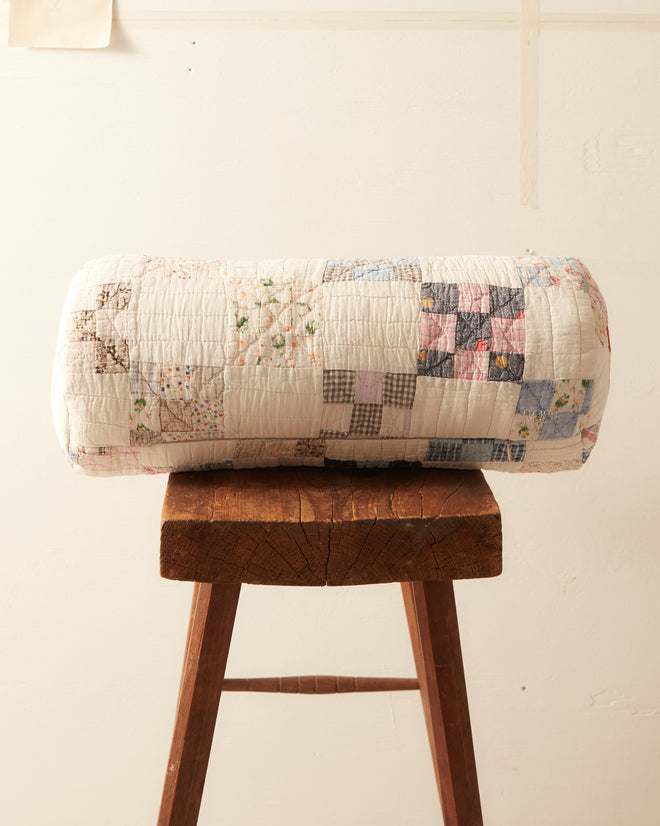 This pillow is made from a 1920s-1940s Double Nine Patch quilt. Many of the patterned fabrics are feedsack prints, named after the fabric sacks used to store and sell bulk foods. Hand-mending throughout. The pillow features a Bode embroidery in the corner. 

18" x 7.5" 
Dry clean only
All wear, mending, and idiosyncrasies are unique to the original textile.