Curved Diamond Baby Jacket - OS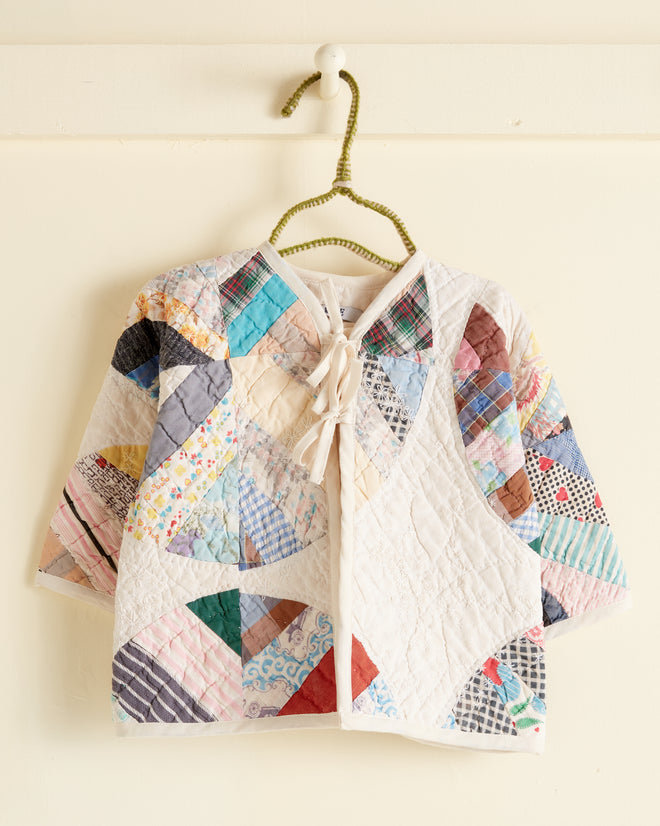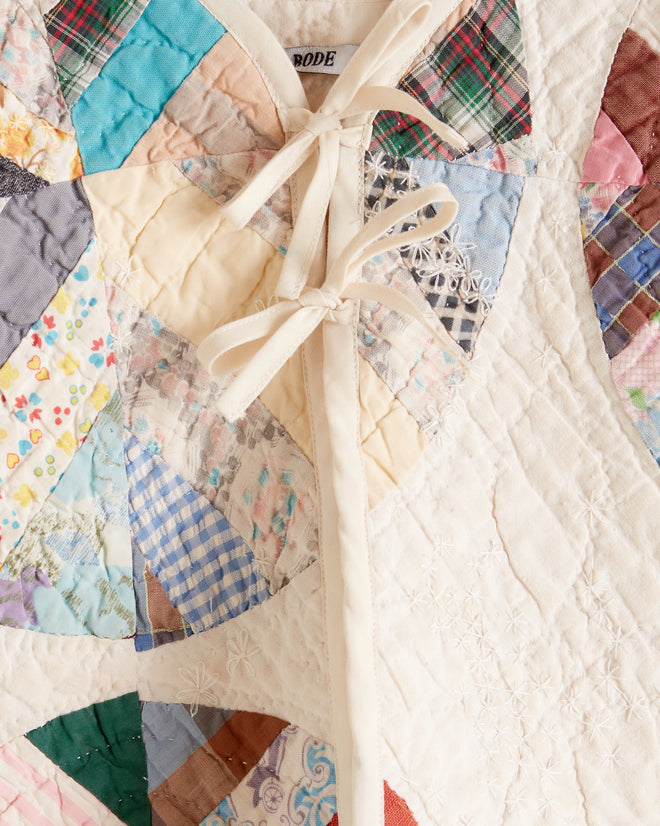 Curved Diamond Baby Jacket - OS
This jacket is made from a quilt from the 1920s-1930s. Many of the scraps are feedsack prints: small, repeating patterns made for quilting and inspired by the fabric sacks used to store and sell bulk foods. Hand-mending throughout.
Boxy fit
Four front buttons
Best fits children ages 6-16 months

Made in New York
Dry clean only


All wear, mending, and idiosyncrasies are unique to the original textile.