Evening Grove Pillow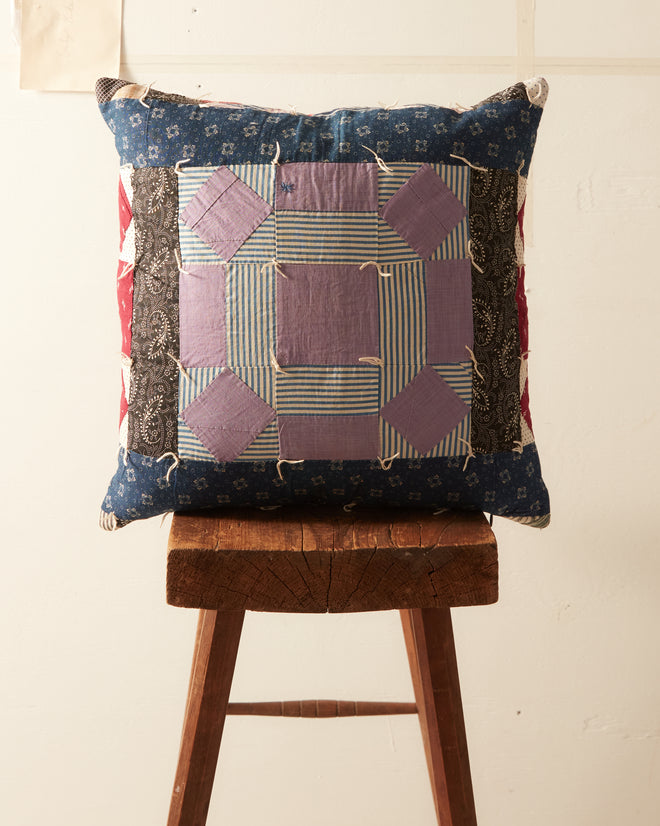 This pillow is made from an antique Broken Wheel quilt, circa 1860s-1880s. This quilt features a variety of calico fabrics (popular during the "Calico Craze" of the late 19th century) and was hand-tied with white yarn. Hand-mending throughout. We have embroidered the Bode logo in one corner. 

All wear, mending, and idiosyncrasies are unique to the original textile.