Floral Honeycomb Pillow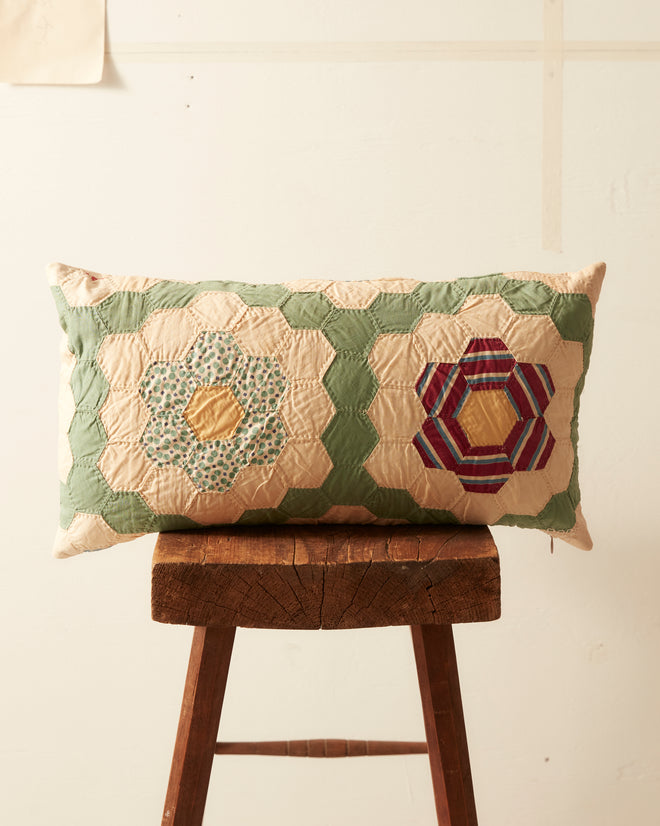 This pillow is made from a Flower Garden quilt, circa 1920s-1940s. The green flower is made of scraps of a feedsack print, named for the patterned fabric sacks used to store and sell bulk foods. Hand-mending throughout. The Bode logo is embroidered in one corner. 

All wear, mending, and idiosyncrasies are unique to the original textile.