Hexagonal Floret Jacket - M/L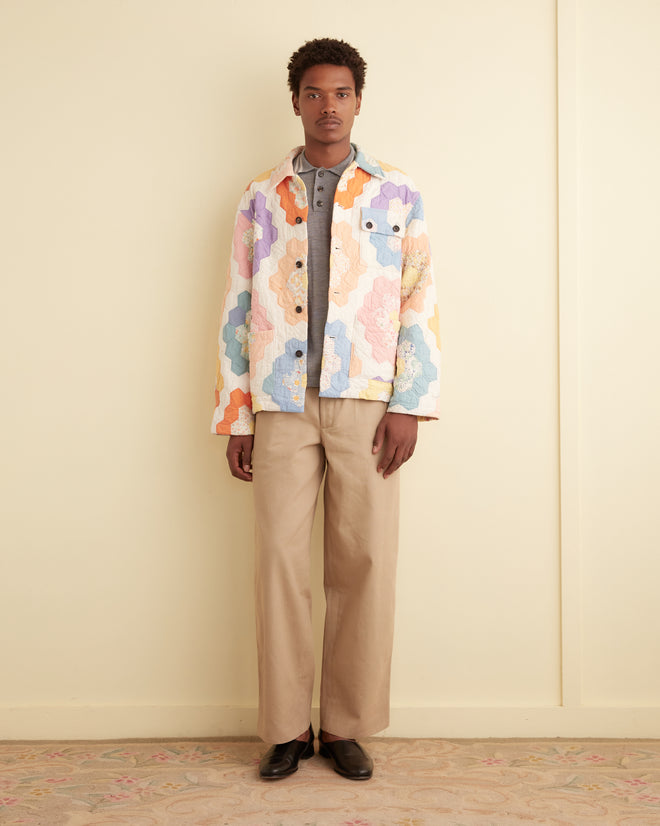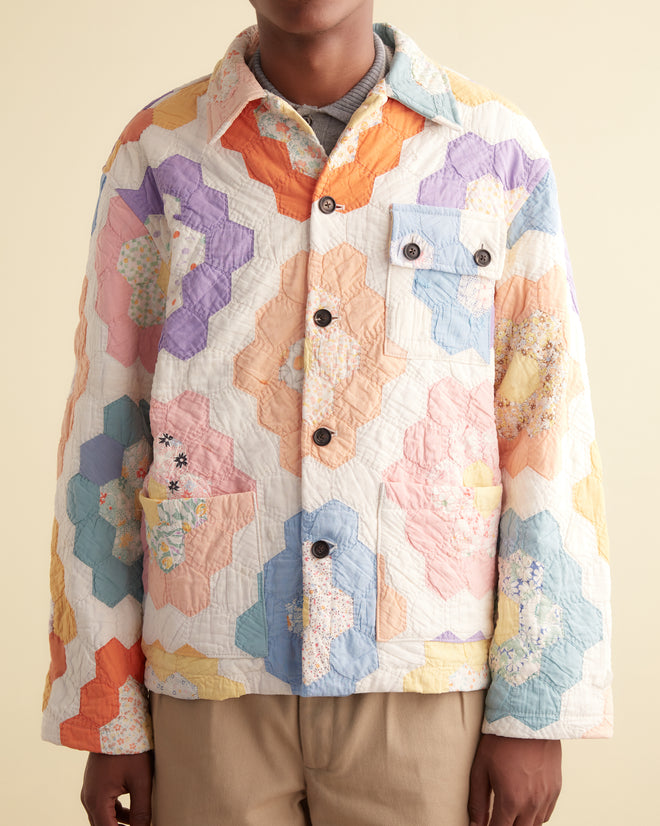 Hexagonal Floret Jacket - M/L
This jacket is made from a 1920s-1930s Flower Garden quilt. Pastel and white quilts like this one were common throughout the early 20th century. Some of the scraps are feedsack prints, named for the small, repeating patterns found on fabric sacks of bulk foods. Hand-mending throughout. 
Five front buttons
Three front patch pockets
Dry clean only

All wear, mending, and idiosyncrasies are unique to the original textile.