Peach Dahlia Tunic - XS/S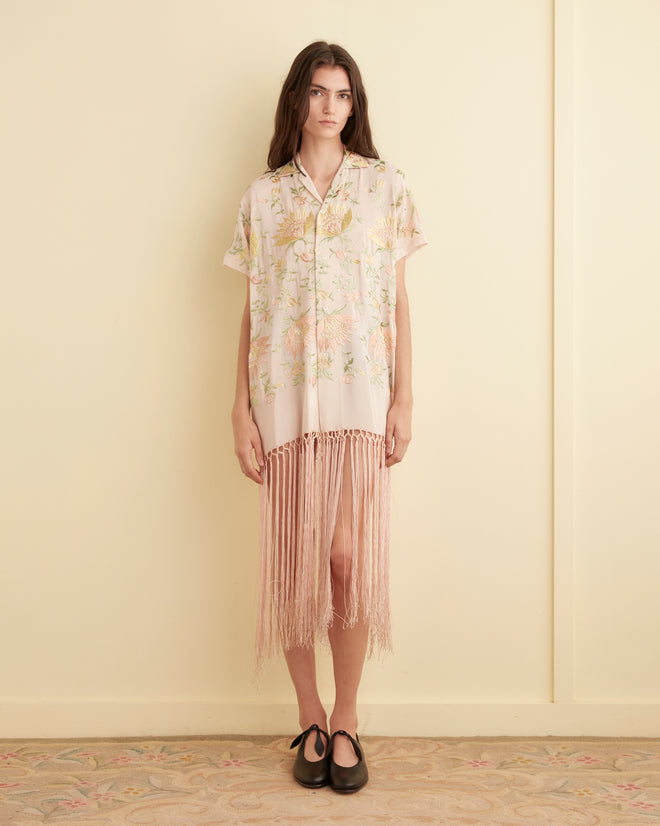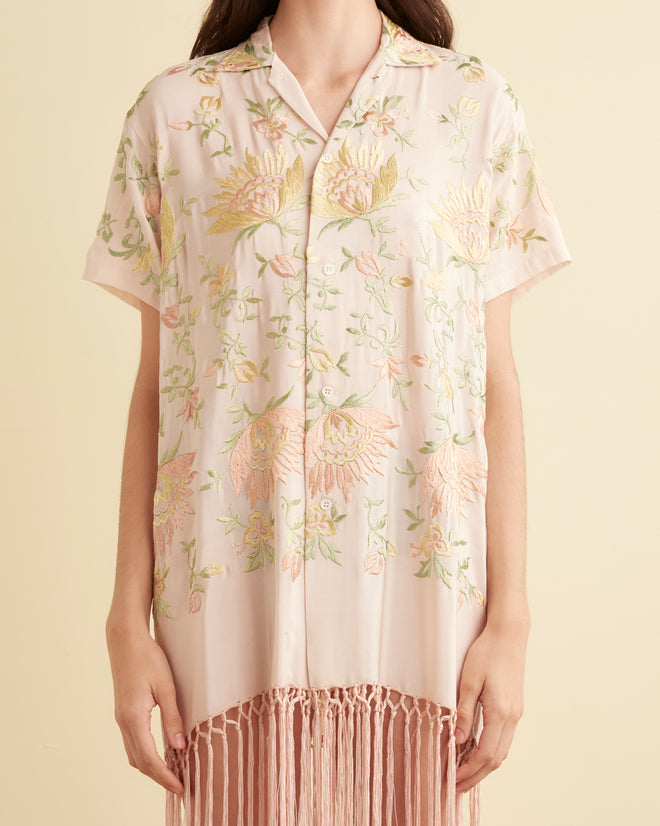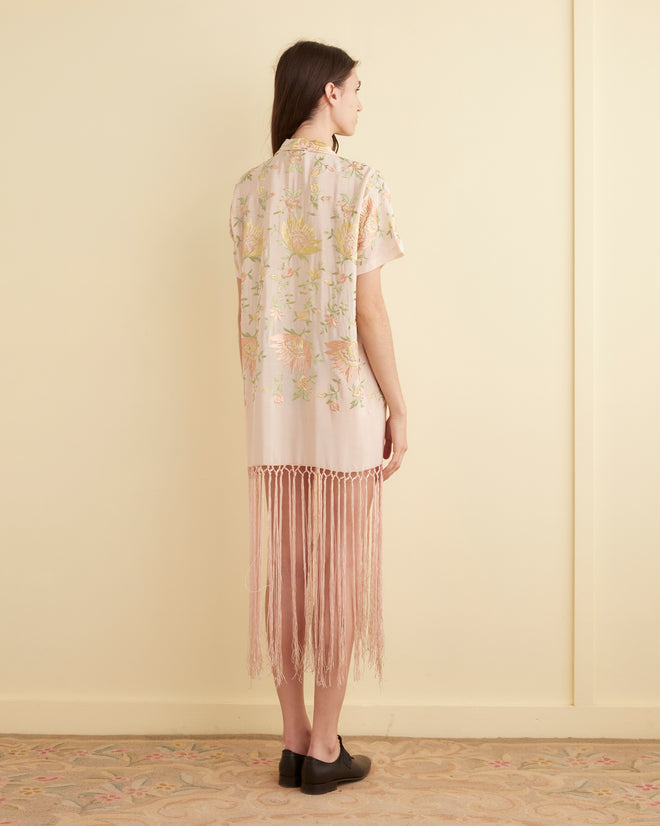 Peach Dahlia Tunic - XS/S
This tunic is made from a vintage piano shawl, circa 1920s-1940s. Piano shawls took their name from Victorian shawls used in home decor, but, by the 1930s, the term had come to refer to lightweight fringed shawls worn by women. This example was made of pink silk and embroidered with pastel florals. Hand-mending throughout.
Five front buttons
Dry clean only
All wear, mending, and idiosyncrasies are unique to the original textile.
Marie is 5'9" and wearing a size XS/S.