Pearls & Swirls Dress - S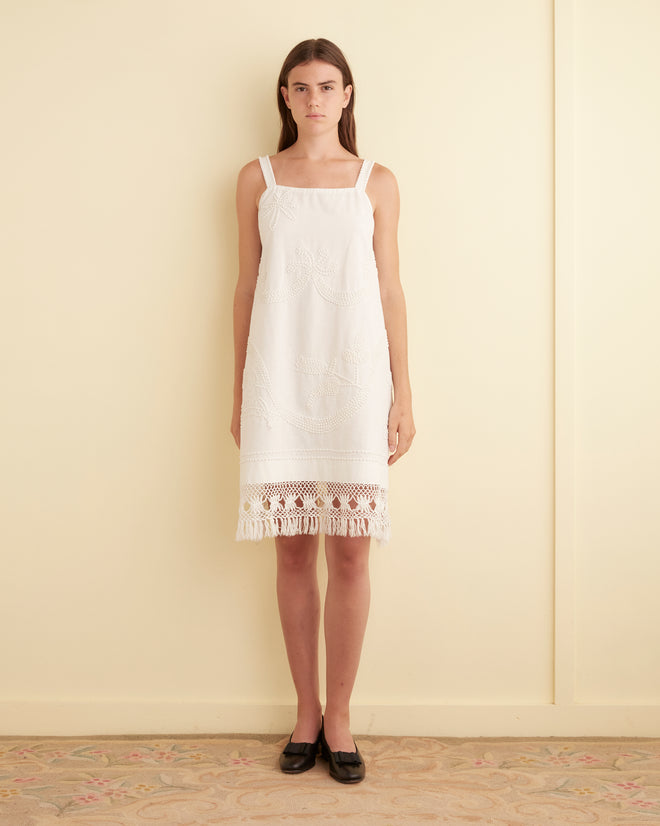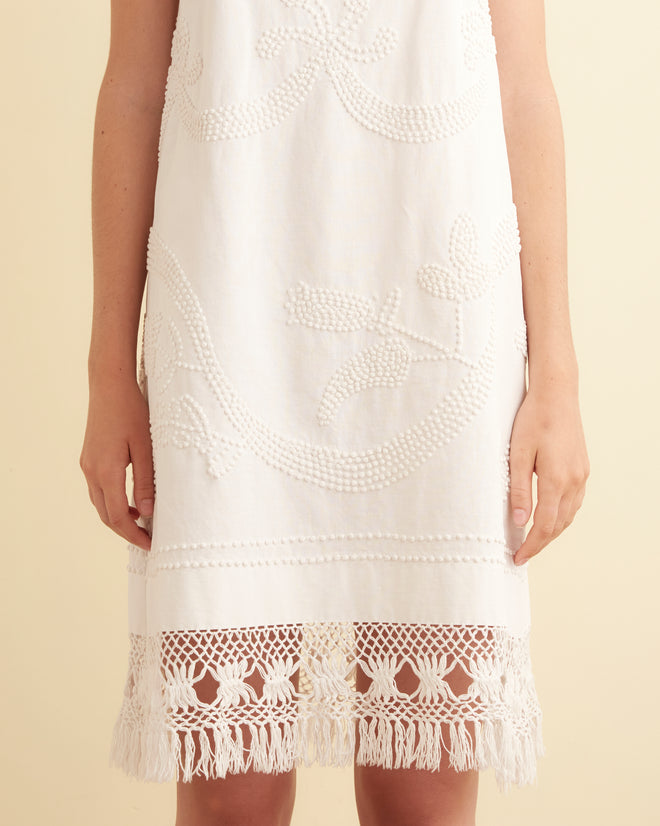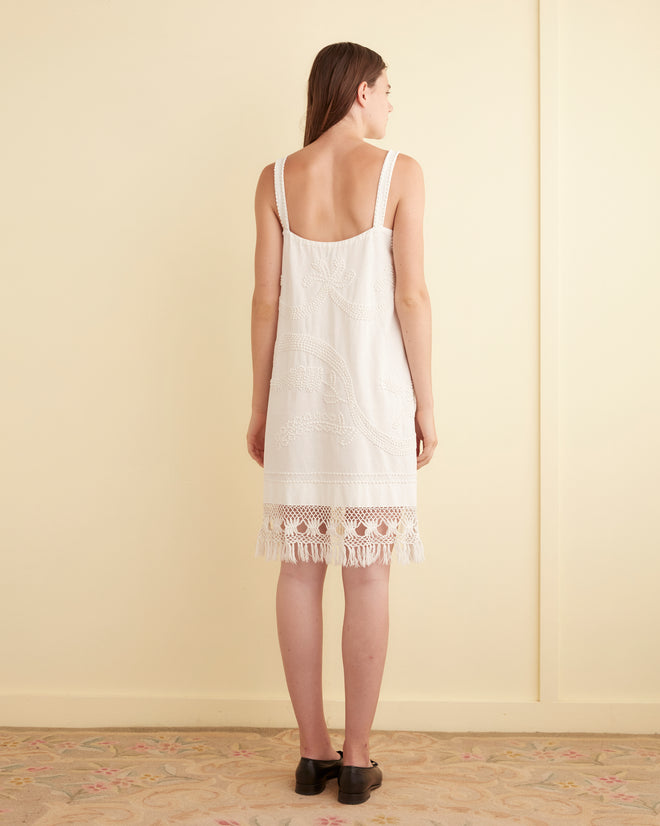 Pearls & Swirls Dress - S
This dress is made from an embroidered tablecloth with a macrame fringe, circa 1930s-1950s. The embroidered floral pattern is worked in a series of oversized French knots, likely meant to mimic the candlewick weaving technique that uses yarn from candle-making to form patterns of raised knots in the fabric. Hand-mending throughout.
All wear, mending, and idiosyncrasies are unique to the original textile.
Marie is 5'11" and wearing a size S.