Pineapple Shell Short Sleeve Shirt - L/XL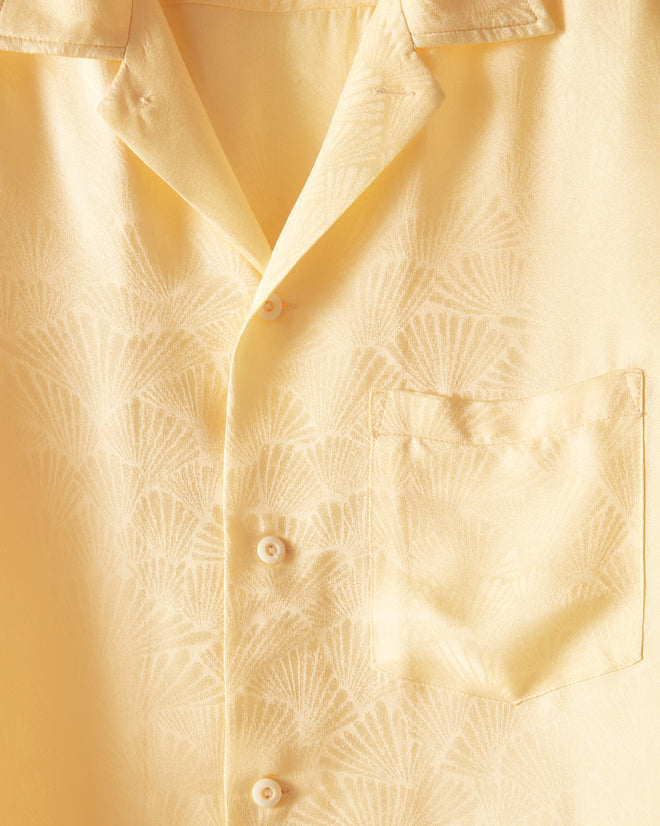 Pineapple Shell Short Sleeve Shirt - L/XL
This shirt is made of deadstock jacquard yardage, a type of fabric pioneered by Frenchman Joseph Marie Jacquard at the turn of the nineteenth century. It is made with a loom attachment which allows complex patterns to be woven directly into the material. This jacquard is pale yellow with a shimmering shell pattern and trimmed with antique pearl buttons.
Boxy fit
Five front buttons
One front patch pocket

Dry clean only
All wear, mending, and idiosyncrasies are unique to the original textile.