Silverdust Shrub Pillow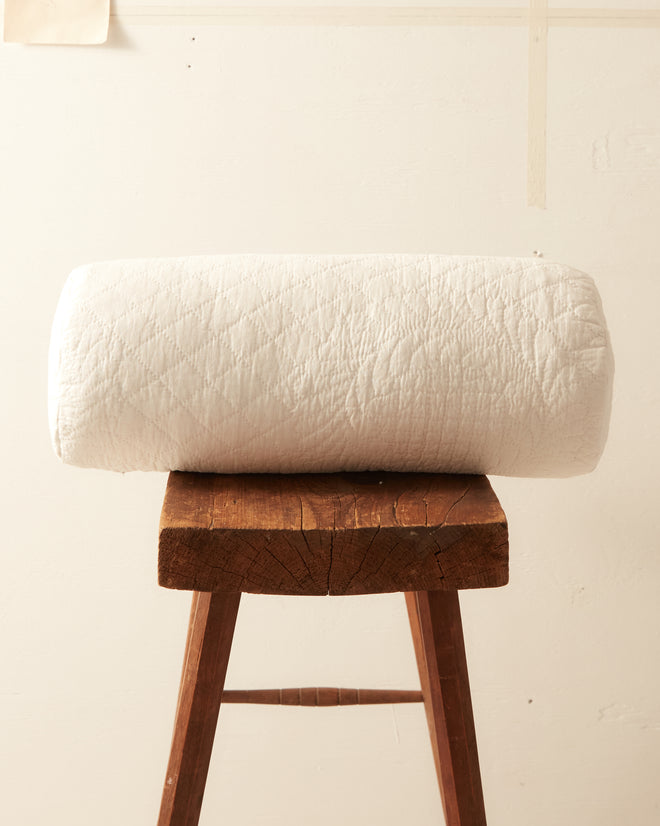 This pillow is made from a vintage wedding quilt, circa 1930s-1950s. It is what is considered a "wholecloth quilt," in which both sides are made of a single piece of fabric with intricate patterns stitched in. Hand-mending throughout. The Bode logo is embroidered in one corner. 

18" x 7.5" 
Dry clean only
All wear, mending, and idiosyncrasies are unique to the original textile.