Snowy Chenille Stuffed Dog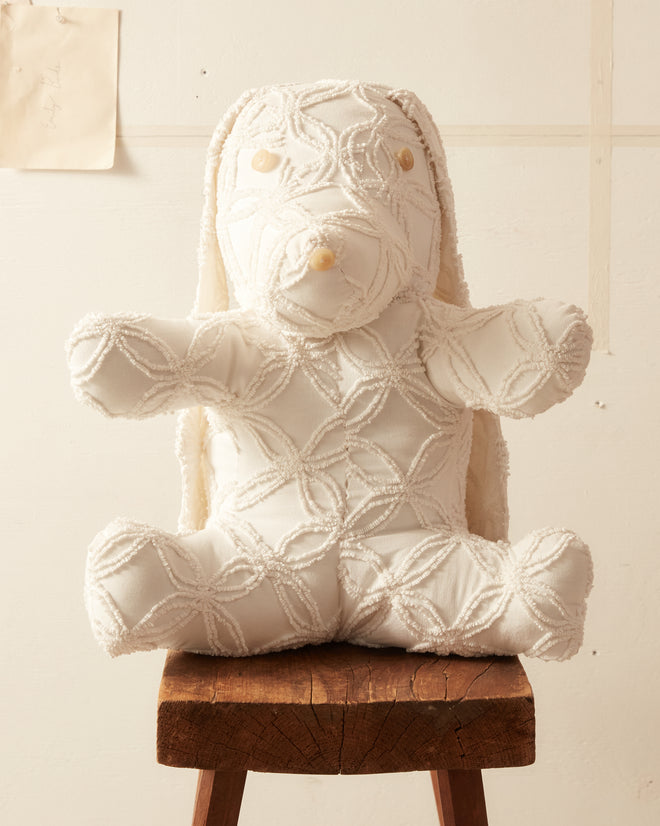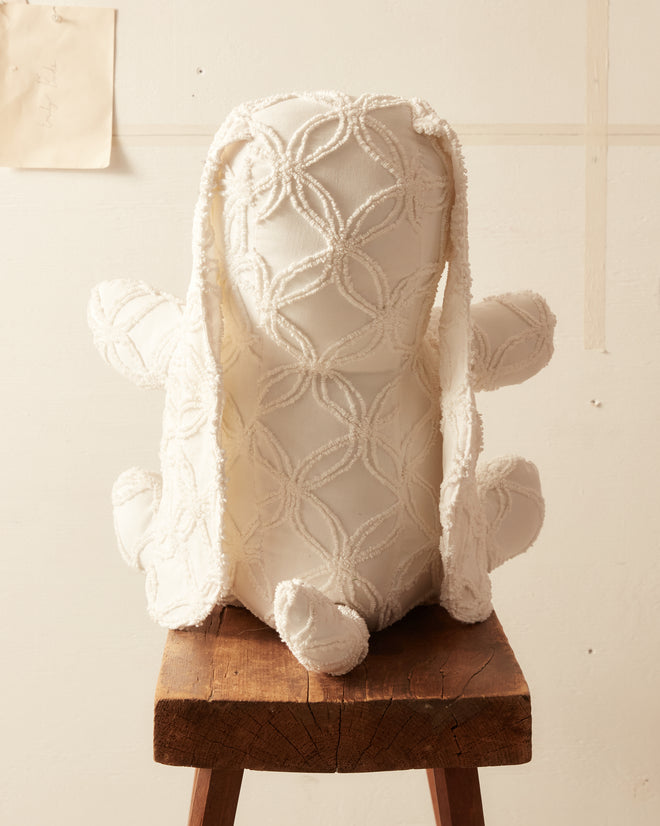 Snowy Chenille Stuffed Dog
This stuffed dog is made from a chenille bedspread, circa 1930s-1950s. The word chenille comes from the French word for caterpillar and refers to a needlework technique that uses tufts of yarn. 
From the 1910s to the 1950s, the chenille trade flourished across communities in the South and Appalachia. "Tufters," as the makers of chenille called themselves, advertised by hanging their blankets along the highways, causing tourists to stop and inquire about them. This bedspread features tonal tufting and has been hand-mended throughout. 

Approximately 19" x 10" 
Dry clean only 
All wear, mending, and idiosyncrasies are unique to the original textile.