Star Patchwork Short Sleeve Shirt - S/M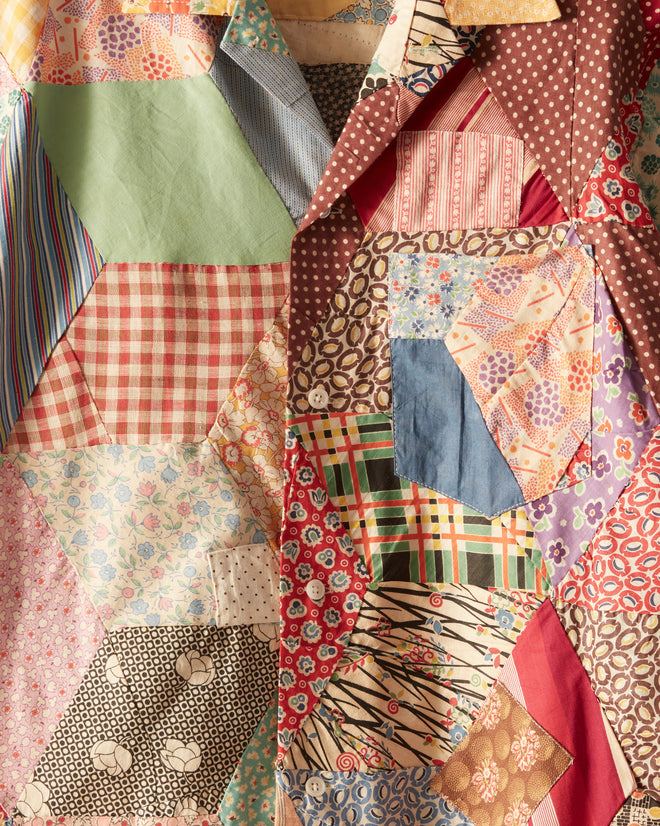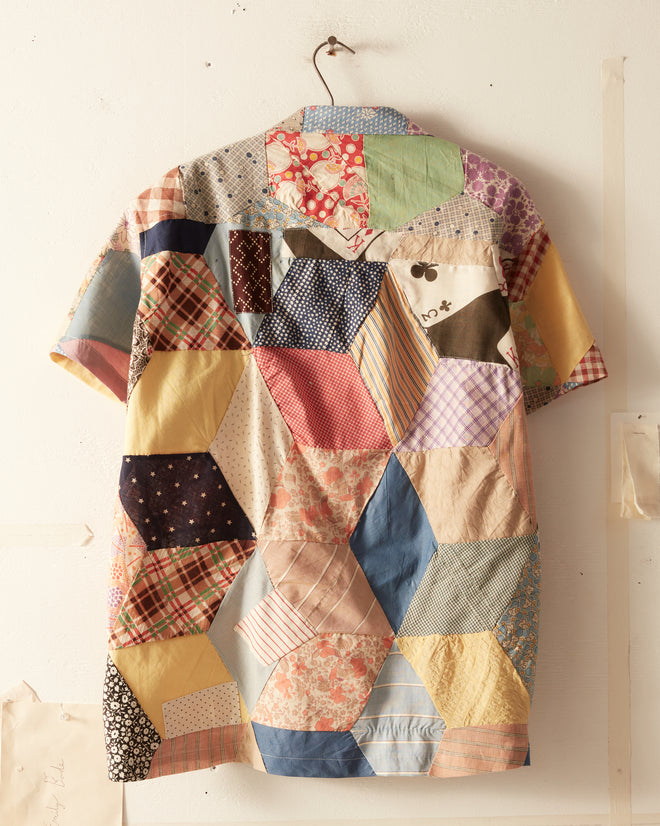 Star Patchwork Short Sleeve Shirt - S/M
This shirt is made from a quilt top from the 1940s-1960s, the top layer of patchwork made before being layered and sewn into a quilt. Some of the fabric scraps used are feedsack prints, named for the small, repeating prints usually patterning the sacks used to store flour, coffee, sugar, and other bulk foods. Hand-mending and -patching throughout.  
Boxy fit 
Four front buttons
One front patch pocket
Dry clean only
All wear, mending, and idiosyncrasies are unique to the original textile.