Adriatic Lace Dress - M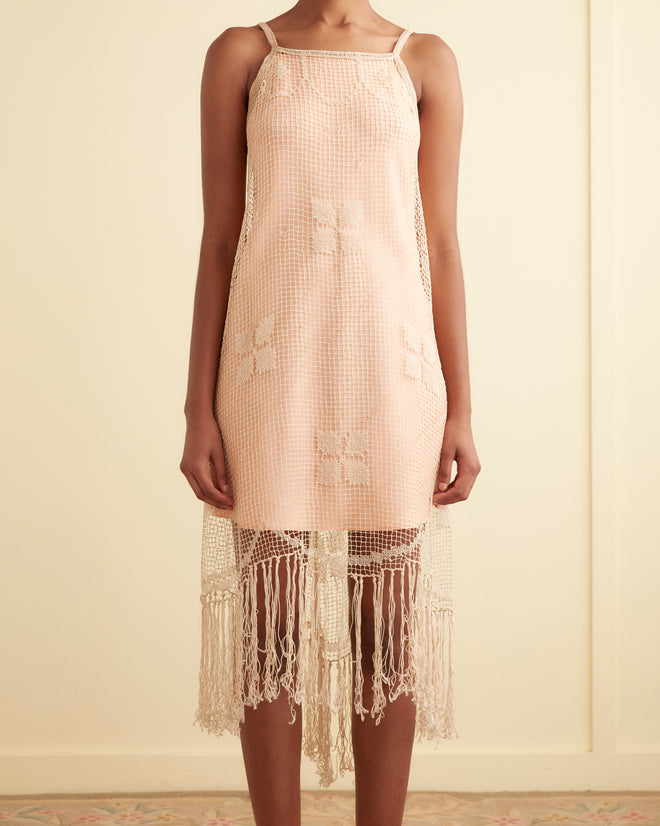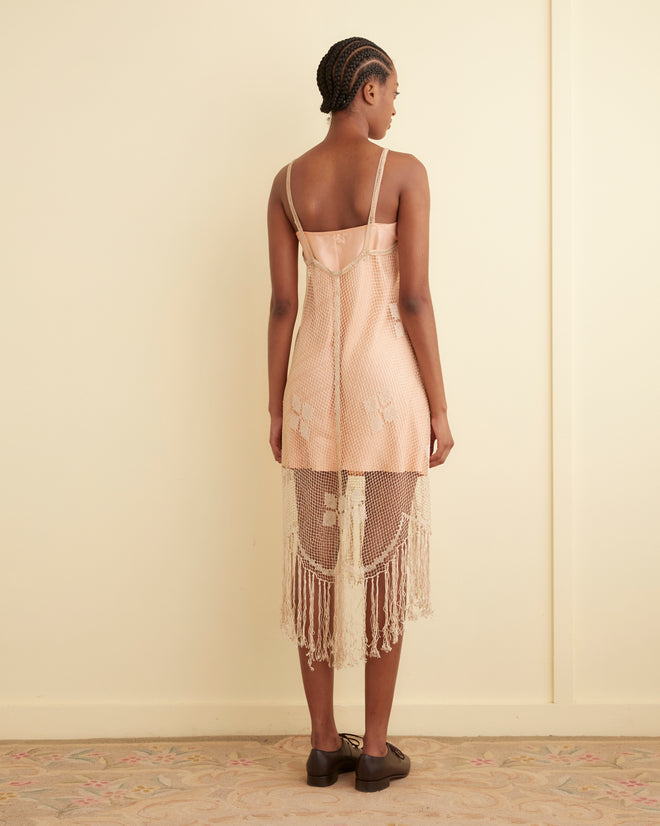 This dress is made of an antique filet lace tablecloth, circa 1920s-1930s. Filet lace is built off a mesh ground, which is darned and embroidered with patterns. It is thought to have originated in fishing communities who adapted their net-making abilities for decorative use. 
All wear, mending, and idiosyncrasies are unique to the original textile.
Helina is 5'9" and wearing a size M. Slip not included.