Blooming Arrangement Kids' Shirt - OS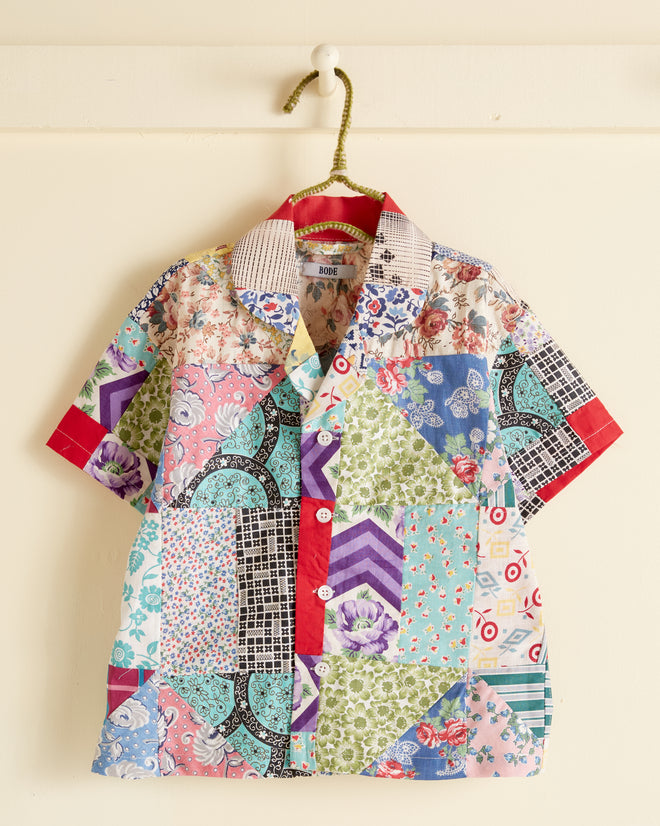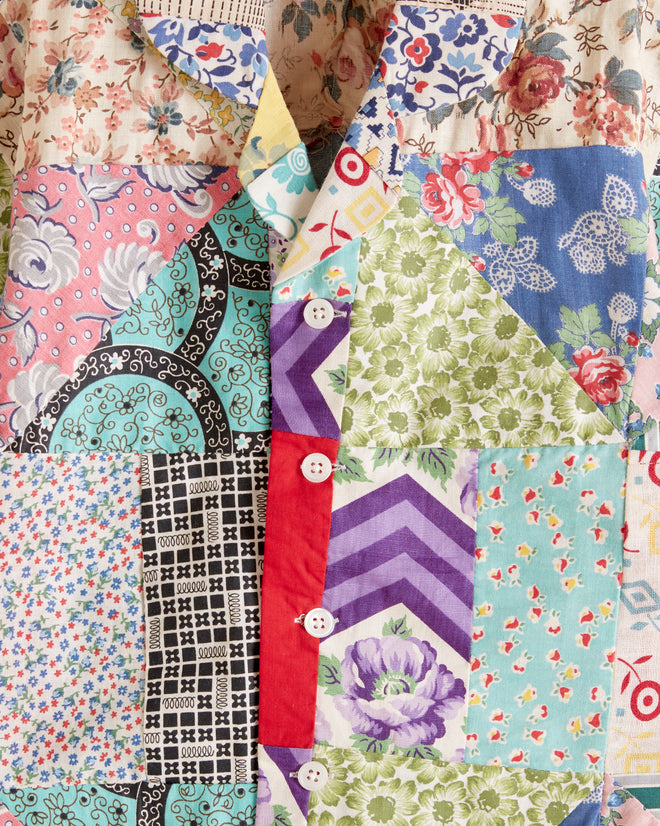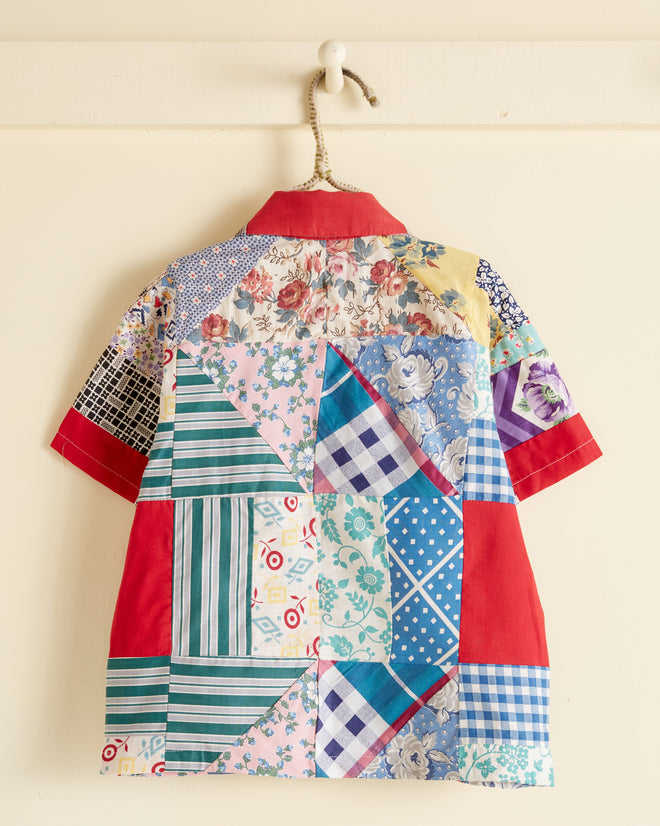 Blooming Arrangement Kids' Shirt - OS
This shirt is made from a vintage quilt top, circa 1940s-1950s. Many of the scraps are feedsack prints, fabrics made for quilting and inspired by the small, repeating patterns on fabric sacks of bulk foods. Hand-mending throughout.
Boxy fit
Four front buttons
Best fits children ages 2-5

Made in New York
Dry clean only


All wear, mending, and idiosyncrasies are unique to the original textile.