"Dry Clean Only" Laundry Bag - Natural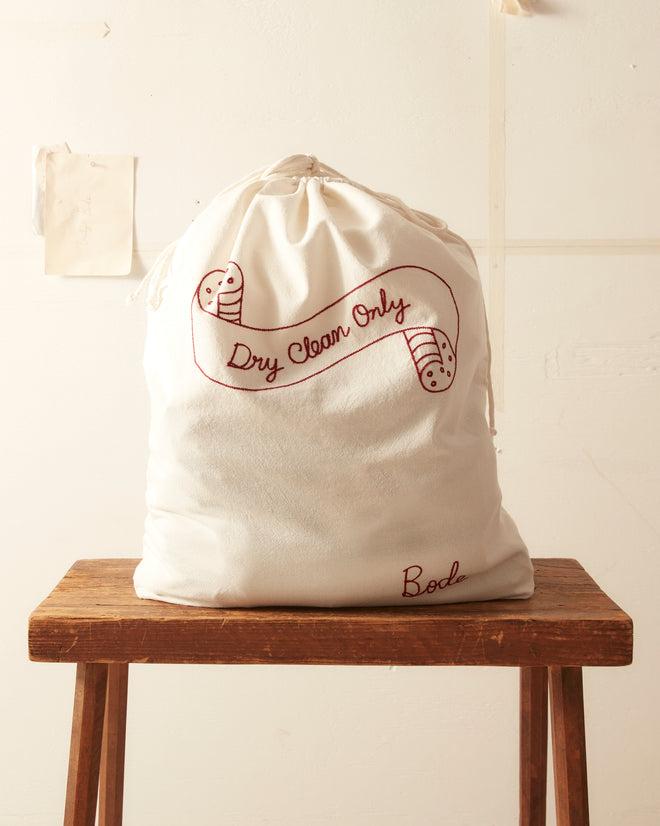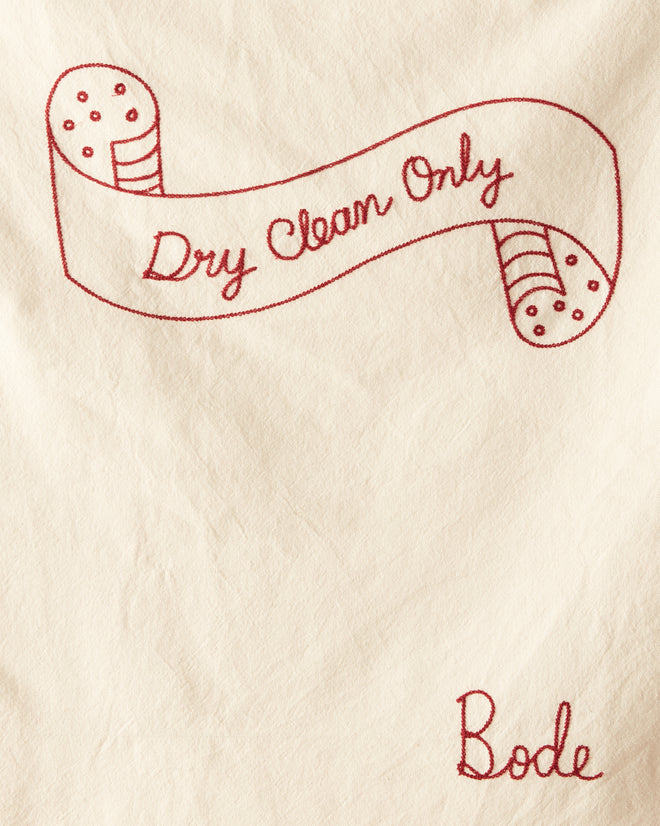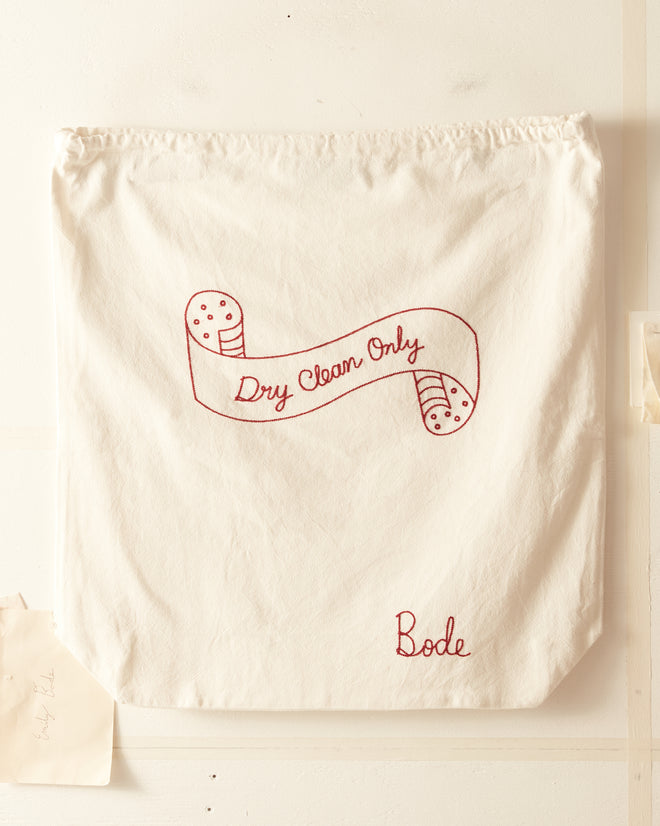 "Dry Clean Only" Laundry Bag - Natural
This laundry bag is inspired by redwork embroidery from the turn of the century.
The first embroidery floss made colorfast—that is, made with a dye that wouldn't run when washed—was in a shade called "turkey red." This gave rise to a trend for redwork embroidery around the 1870s, which slowly tapered off as other colors became available. 
The bag is embroidered in turkey red with a "Dry Clean Only" scroll and the Bode logo.
23.5" x 22.5"

100% cotton

Made in India
All wear, mending, and idiosyncrasies are unique to the original textile.