Ink Coverlet Kids' Jacket - OS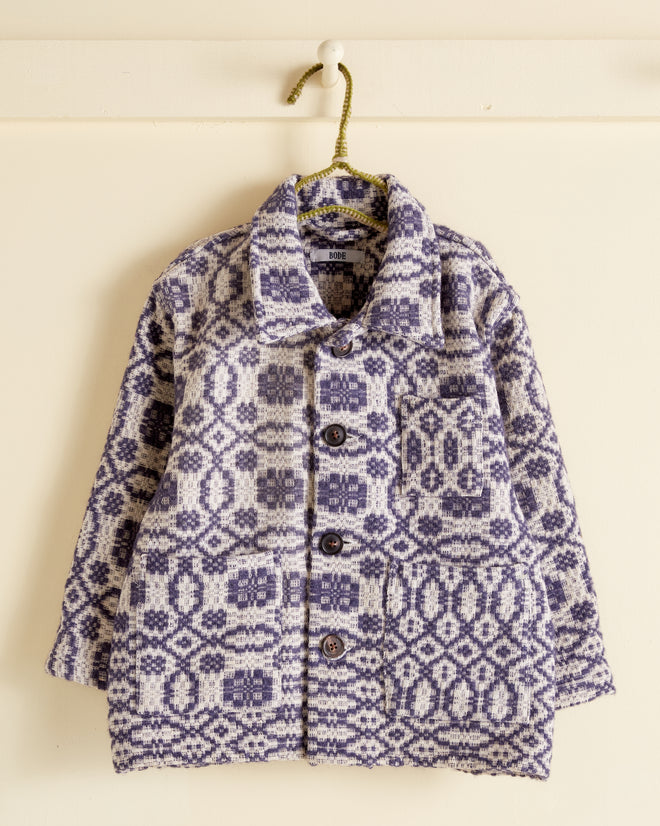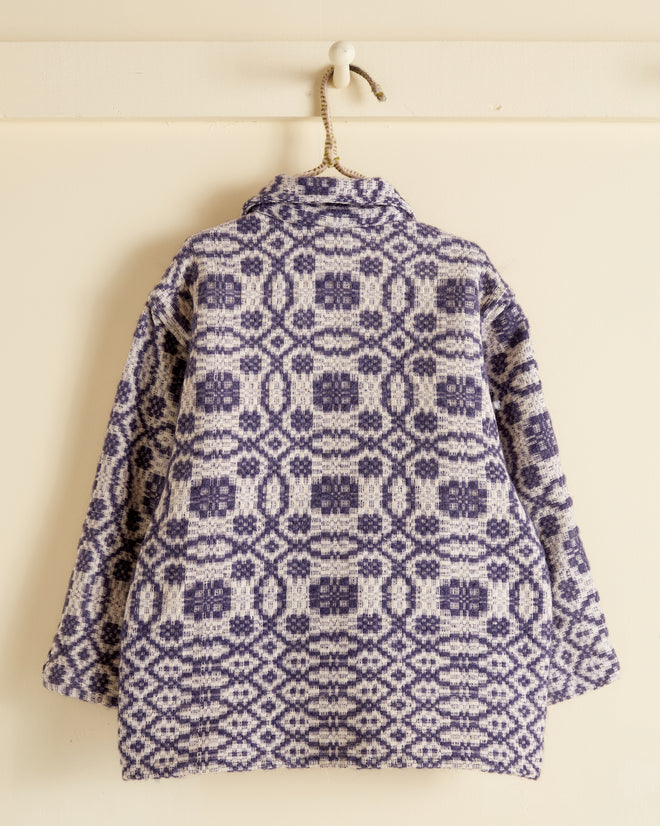 Ink Coverlet Kids' Jacket - OS
This jacket is made from a coverlet from the 1890s-1920s. Coverlets were woven bed covers popular in the 19th century. They were usually made from a combination of linen or cotton and wool with the pattern woven throughout. Certain weavers specialized in coverlet making, and customers would bring wool to them, select the pattern they wanted, and wait for the weaver to produce the blanket. Hand-mending throughout.
Boxy fit
Two front ties
Best fits children ages 6-16 months

Made in New York
Dry clean only


All wear, mending, and idiosyncrasies are unique to the original textile.