Large Garden Short Sleeve Shirt - XL/XXL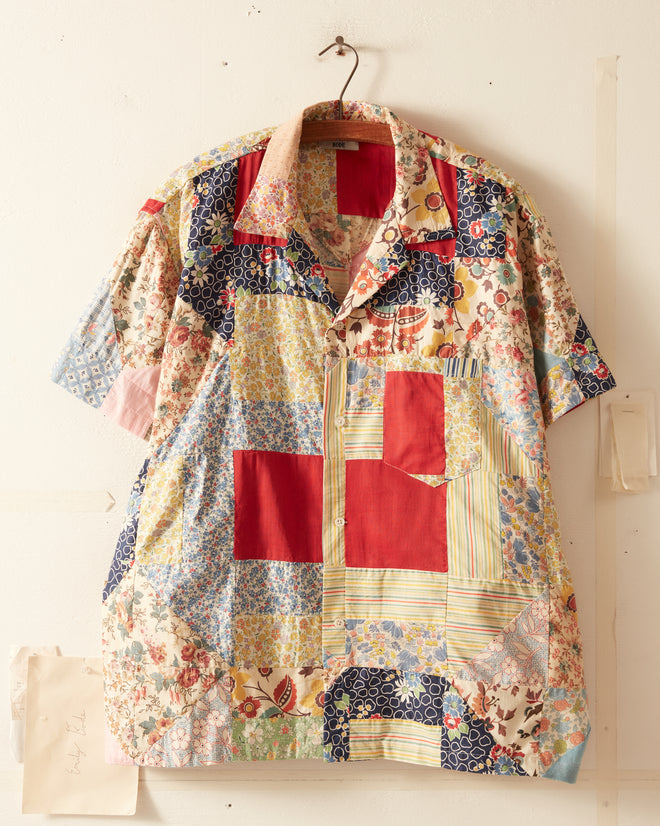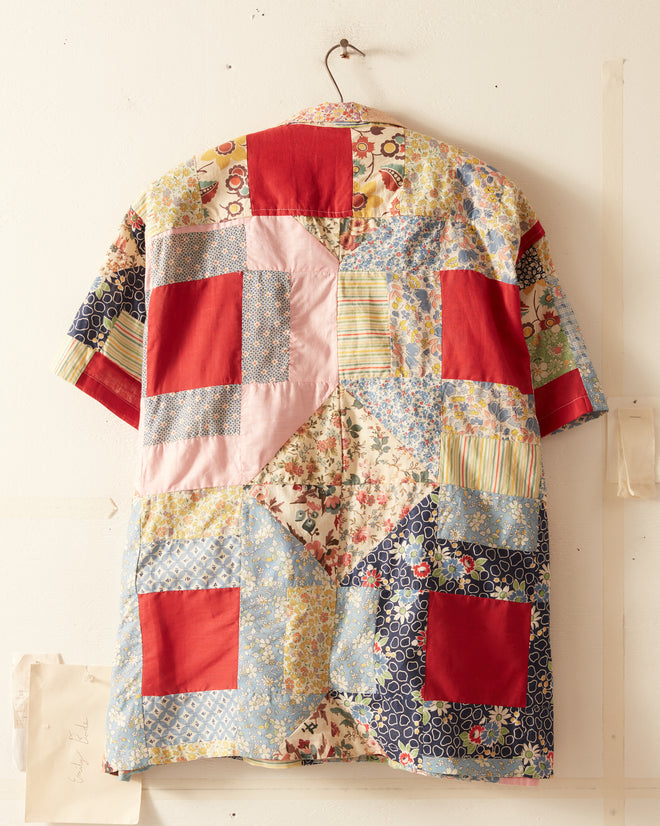 Large Garden Short Sleeve Shirt - XL/XXL
This shirt is made from a quilt top, the patchwork top layer made before being layered and sewn into a quilt, circa 1920s-1940s. Many of the prints are feedsack prints, named for and inspired by the printed sacks which held flour, coffee, and other dry goods. Hand-mending throughout. 
Five front buttons
One front patch pocket
Dry clean only
All wear, mending, and idiosyncrasies are unique to the original textile.