Pink Dot Quilt Jacket - L/XL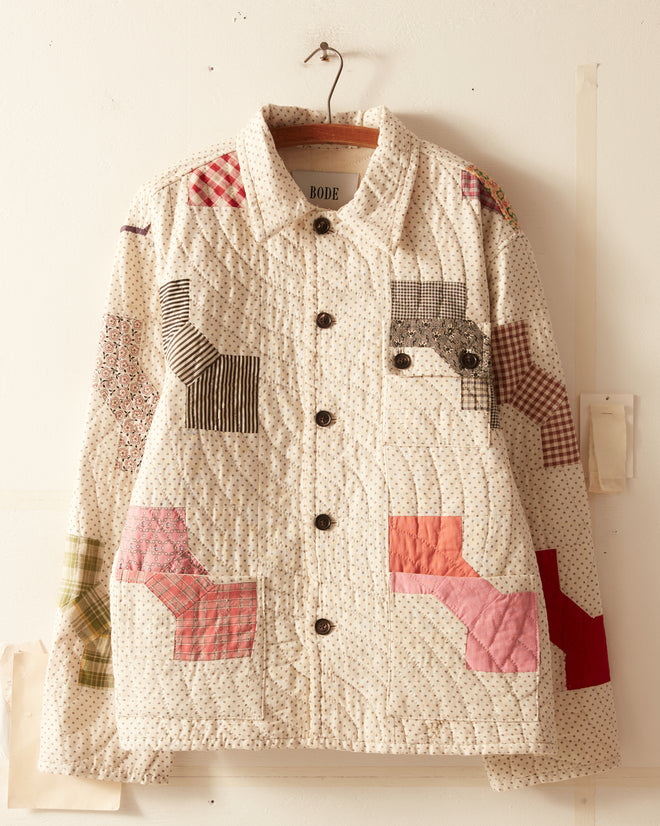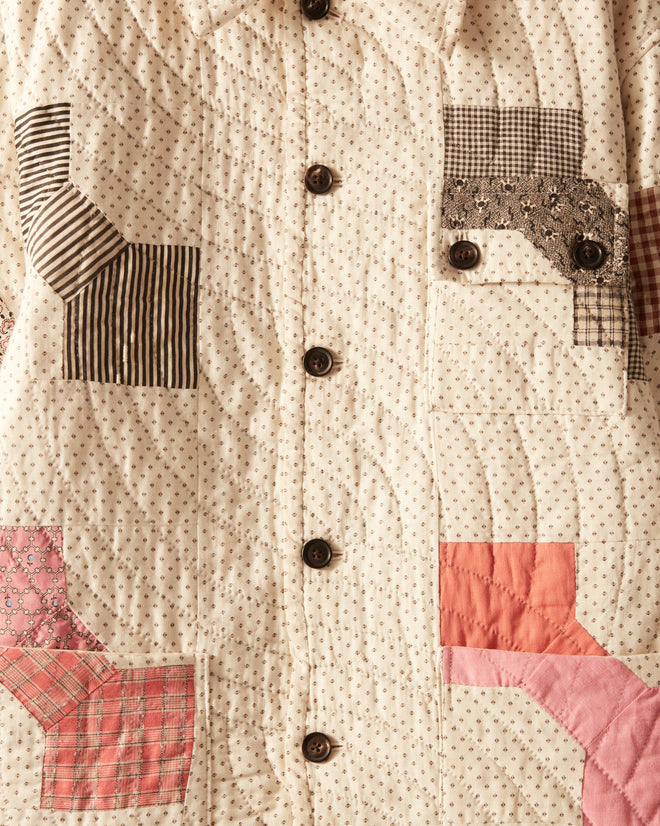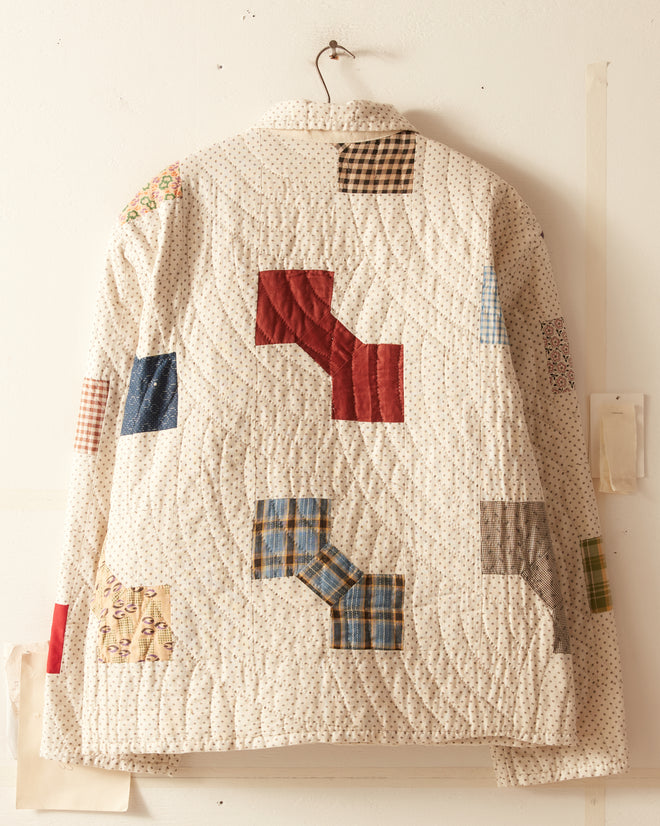 Pink Dot Quilt Jacket - L/XL
Made from an antique bow-tie quilt, circa 1870s-1900s. The quilter used many different plaid scraps, likely due to a mid-19th-century craze for plaids started by Queen Victoria, who had a passion for Scottish tartans stemming from her love for Balmoral. Hand-mending throughout. 
Five front buttons
Three front patch pockets
Dry clean only
All wear, mending, and idiosyncrasies are unique to the original textile.