Chatham Beaded Cardigan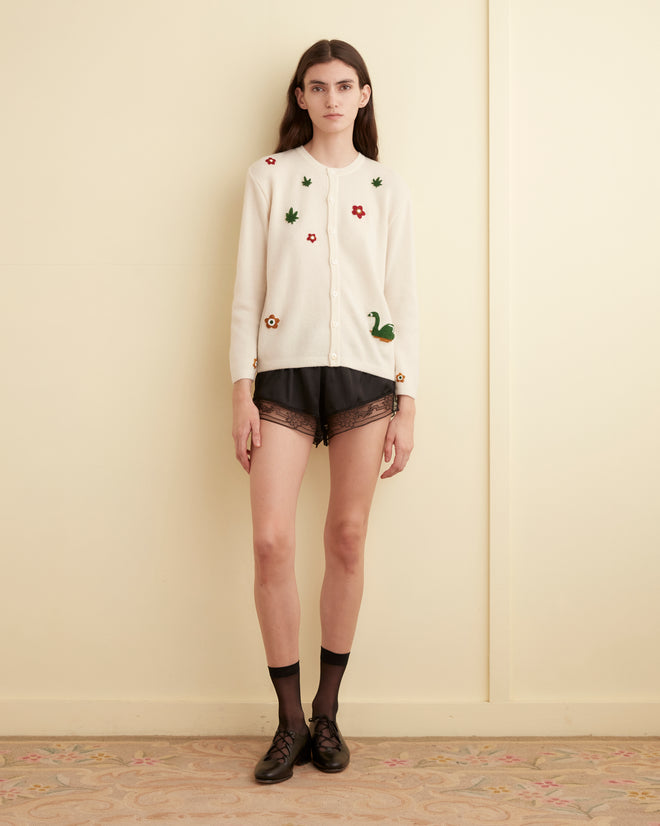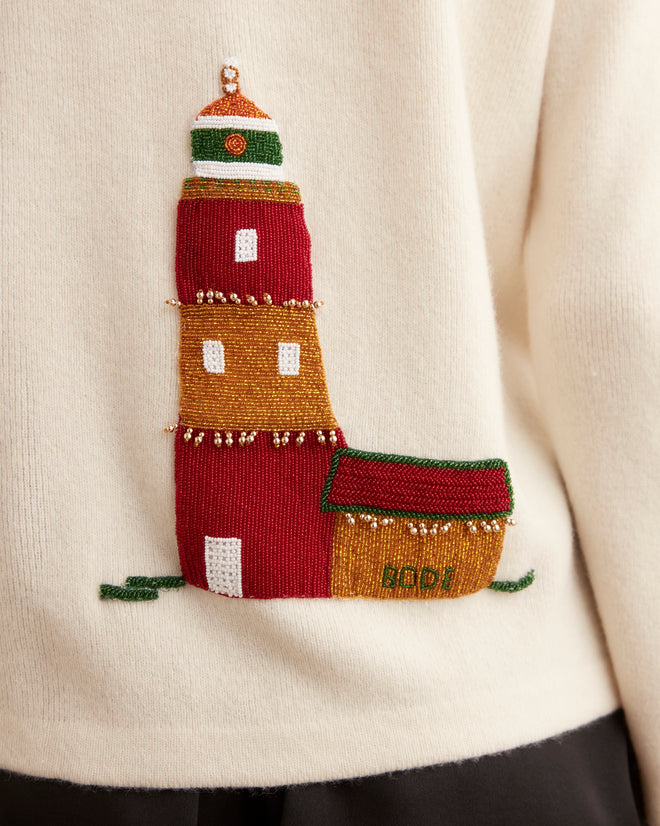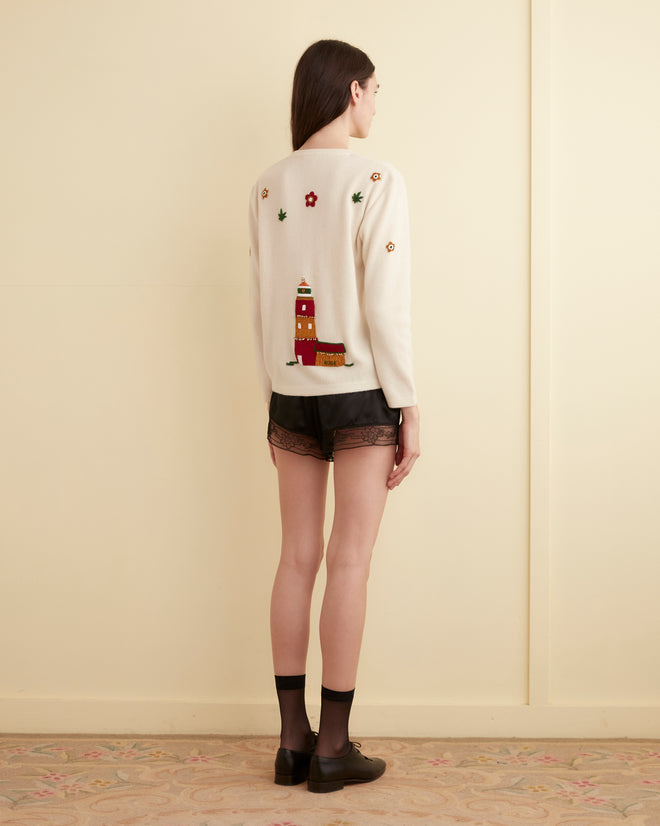 This cardigan is inspired by a beaded sweater from the 1940s. Made of a soft merino/cashmere blend, it is beaded with floral and botanical motifs, a lighthouse, and a green swan. The buttons are antique pearl buttons from a now-defunct factory in Iowa, once the largest global pearl-button producer.
Seven front buttons
70% merino 30% cashmere

Made in Italy
Dry clean only
Marisa is 5'9" and wearing a size S.