Frog and Pony Tee - Blue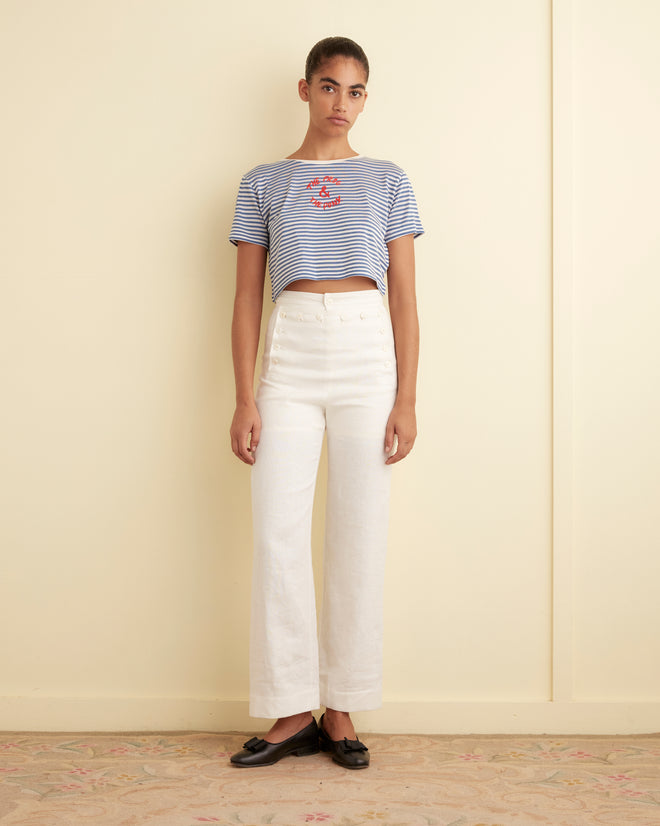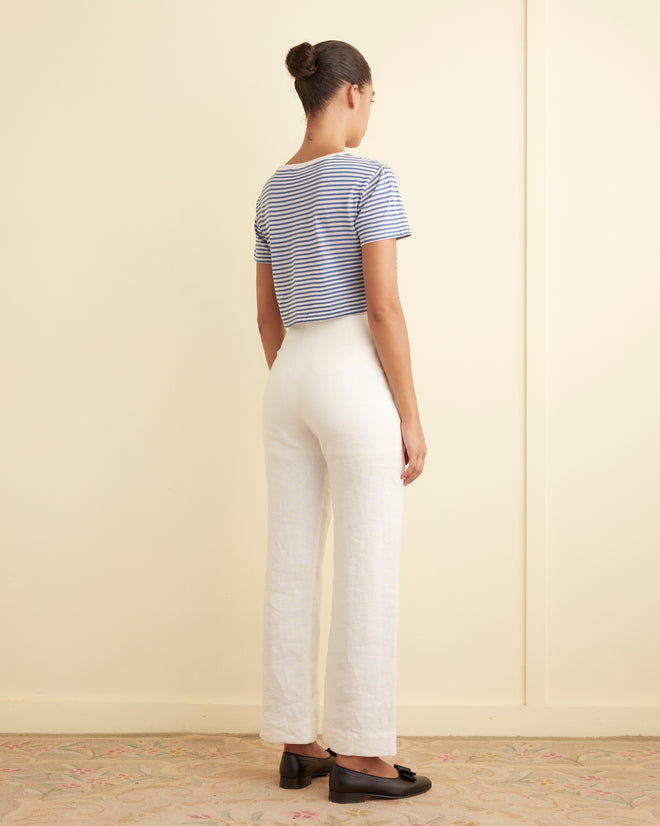 This shirt is inspired by a graphic tee from the 1960s-1970s. We reimagined the original graphic, which reads "The Frog & The Pony," for this style. The letters are applied via flocking, a process in which tiny fibers are dusted over adhesive to create a velvety texture.
80% cotton 20% rayon

Made in Portugal
Machine wash cold
Vanessa is 5'9," wearing a size S.