Club Stripe Rugby Shorts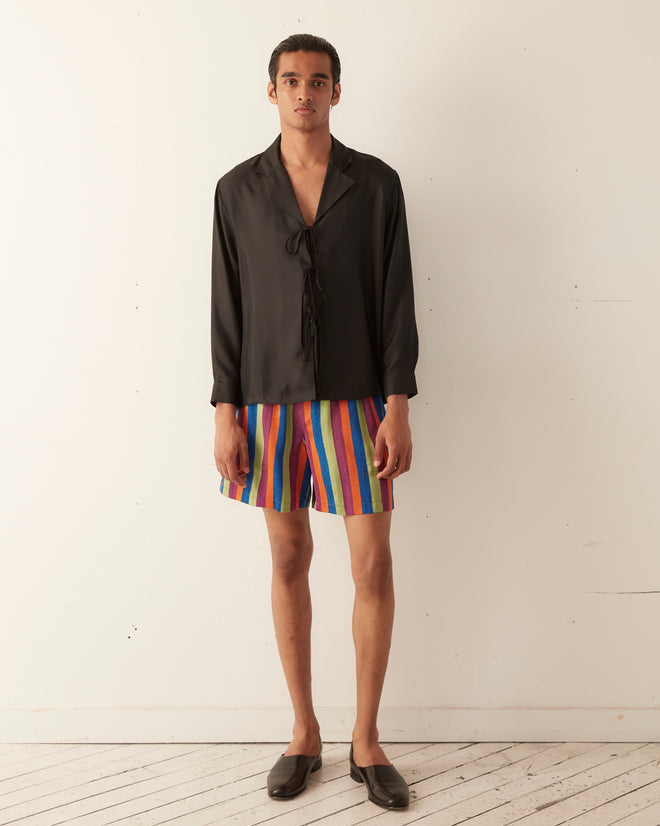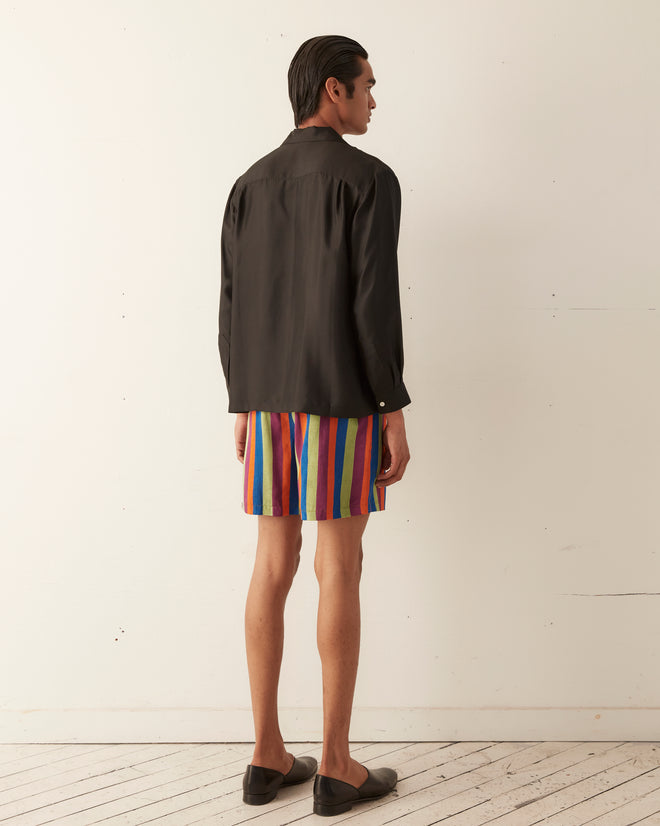 These shorts are cut to mimic traditional British Columbia rugby shorts and are inspired by Kutnu fabric. Kutnu is historically woven in Gaziantep in Southern Turkey. Rendered in satin with silk warp and cotton weft thread, the striped textile is known for its distinctive shimmer.
Elasticated waist with drawstring
Made in USA
Dry clean only
All wear, mending, and idiosyncrasies are unique to the custom textile.