Hollywood Ribbon Franck Jacket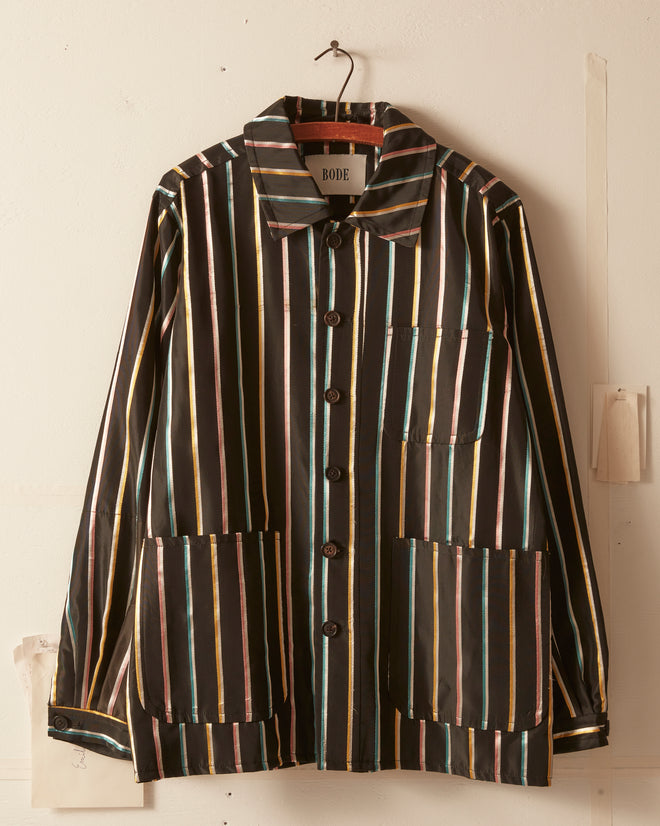 Hollywood Ribbon Franck Jacket
This coat is inspired by men's clothing, circa 1940s. This silhouette originated from a men's workwear jacket sourced outside of Paris made from a faithful reproduction of the distinctive rainbow ribbon fabric made famous by a California women's brand in the 1940s. 
Elongated fit
Six front buttons 
Three front pockets
74% acetate, 26% silk
Made in USA
Dry clean only
All wear, mending, and idiosyncrasies are unique to the custom textile.