Lace Fence Dress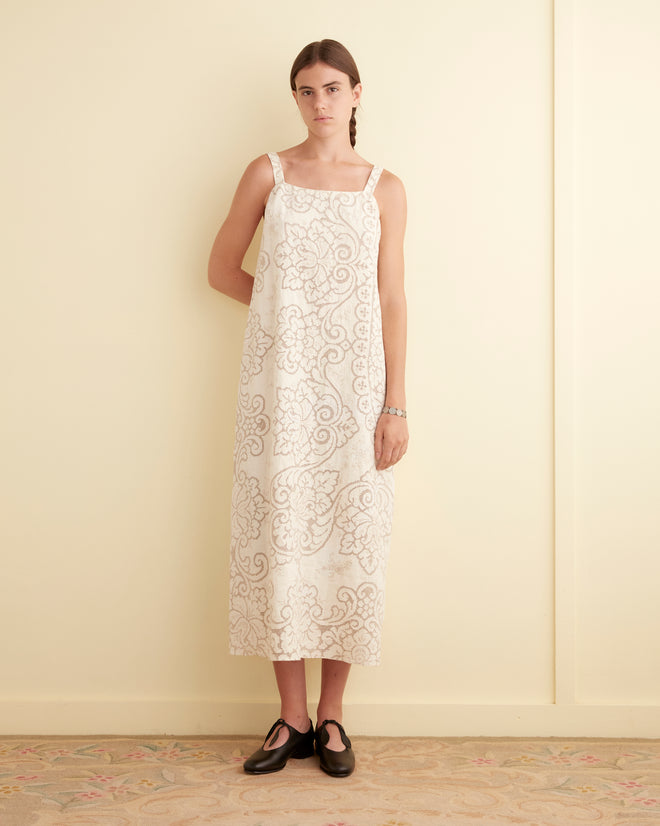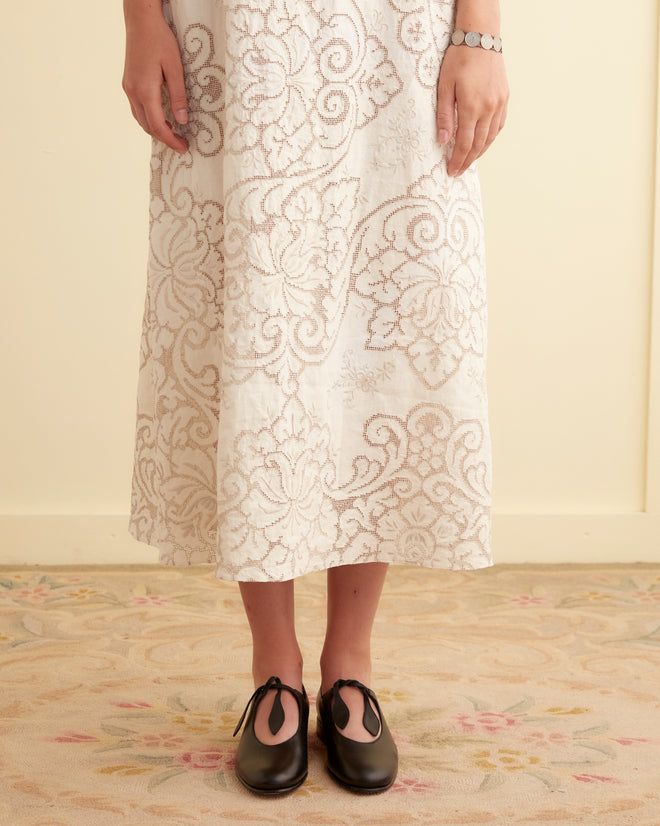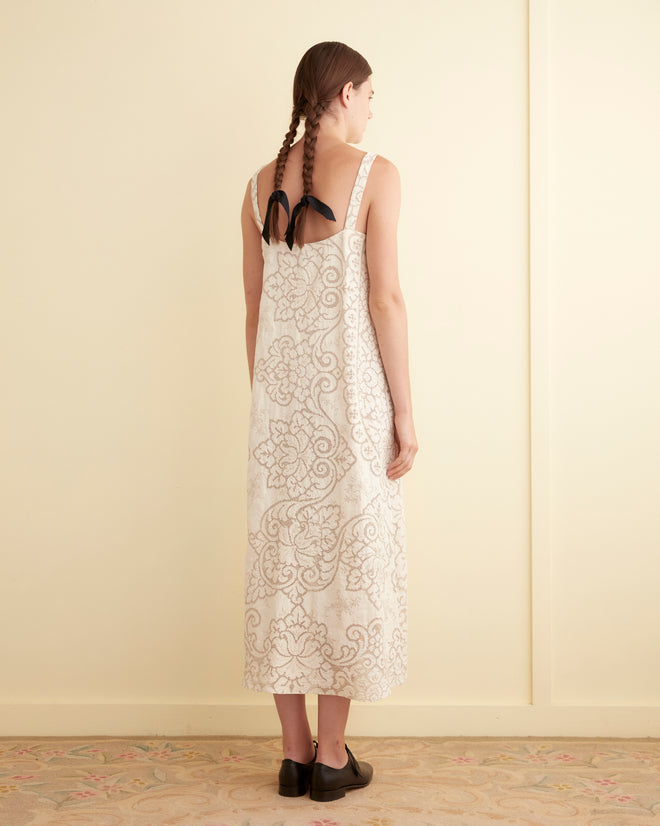 This dress is made from an antique tablecloth embellished with drawnwork, circa 1910s-1930s. Drawnwork is a form of counted-thread embroidery accomplished by removing threads from a piece of fabric and binding the remaining threads together into a geometric pattern. Hand-mending throughout.


All wear, mending, and idiosyncrasies are unique to the original textile.
Marie is 5'11" and wearing a size S.