Mini Patchwork Workwear Jacket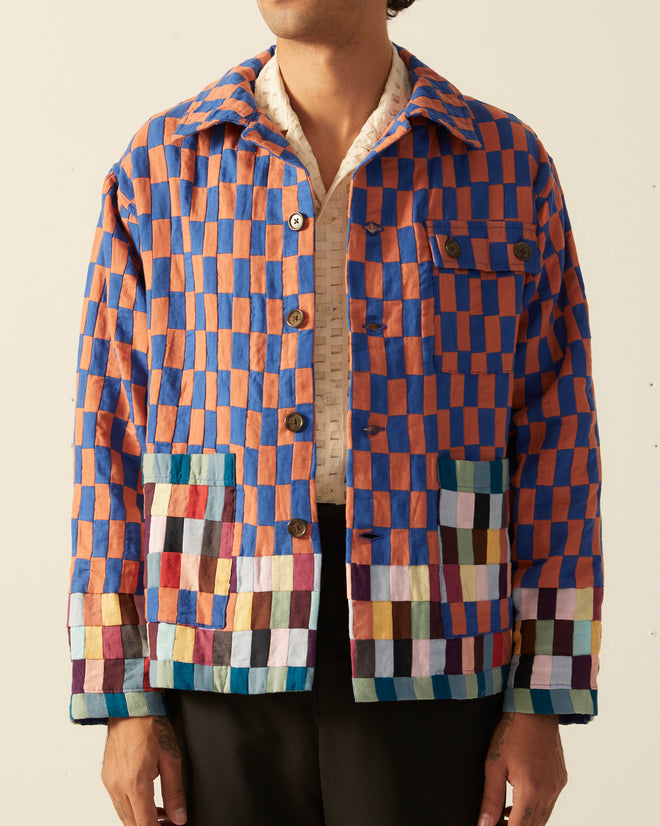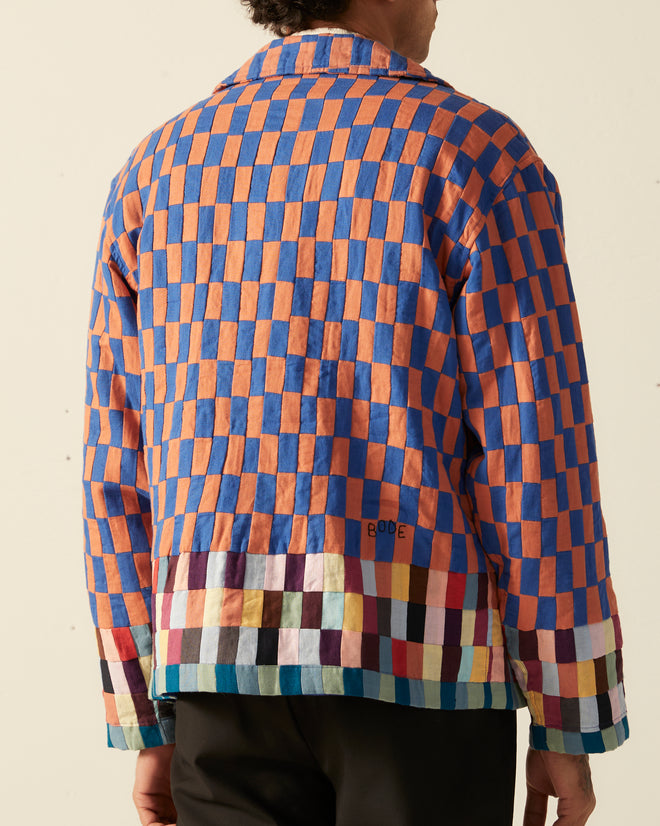 Mini Patchwork Workwear Jacket
This jacket is inspired by an unfinished domestic quilt, circa 1940s-1960s. The original historical textile was a five-inch by five-inch unfinished quilt square in these unusual colors.
Elongated fit

Five front buttons

Two front pockets

One double button chest pocket

70% cotton 30% linen 

Made in India
Dry clean only
All wear, mending, and idiosyncrasies are unique to the custom textile.