Open Weave Short Sleeve Shirt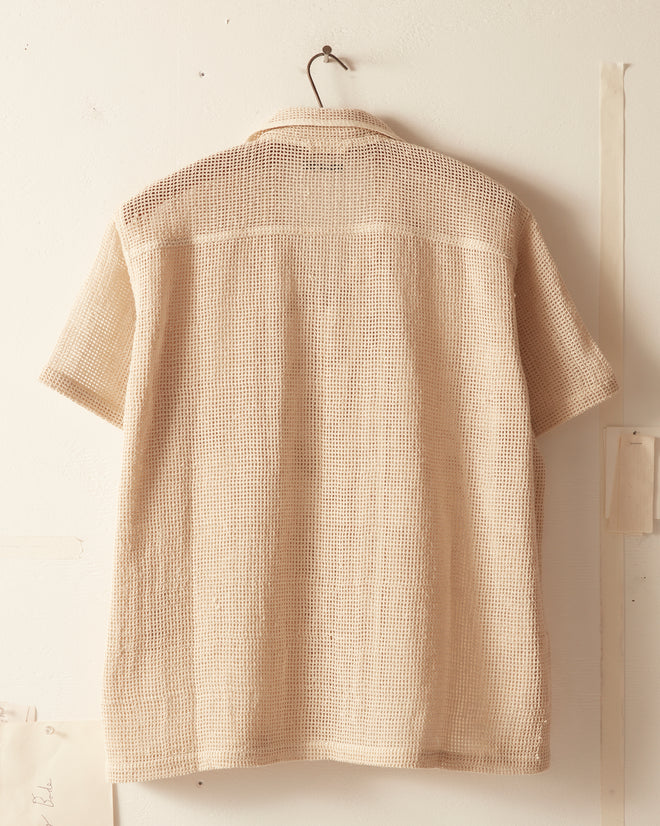 Open Weave Short Sleeve Shirt
This short-sleeved shirt is inspired by deadstock fabric from the 1940s. The original fabric has been replicated by hand on a dobby loom, utilizing punch cards to create this texture. The weave is a revival of a style called "choti baan" among weavers—Hindi for "knots like the braid."
A natural beige in a heavier-weight cotton, the shirt features front button loops, a fastening style common in our summer knitwear.
Boxy fit
Four front buttons

100% cotton

Made in India 

Dry clean only
All wear, mending, and idiosyncrasies are unique to the custom textile.