Peach Purfle Kids' Jacket - OS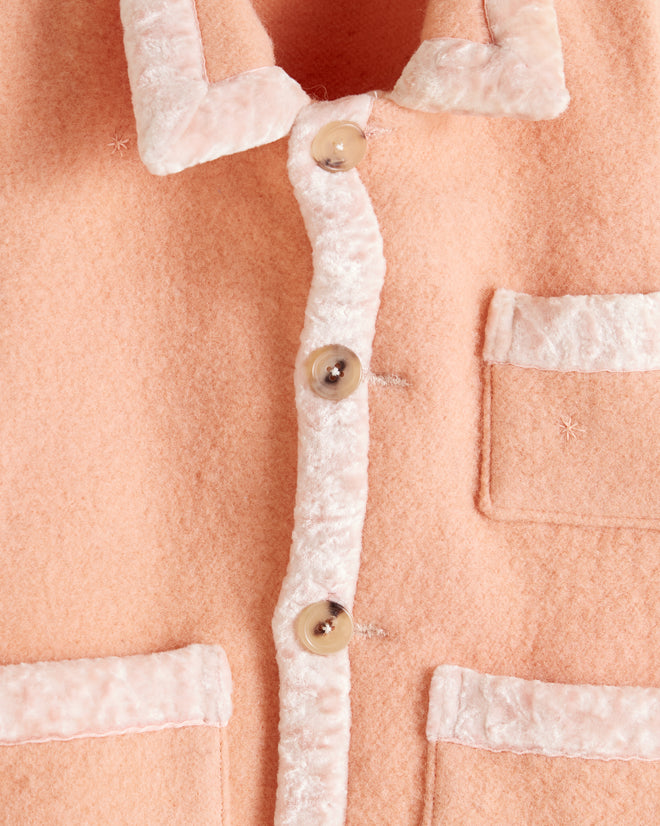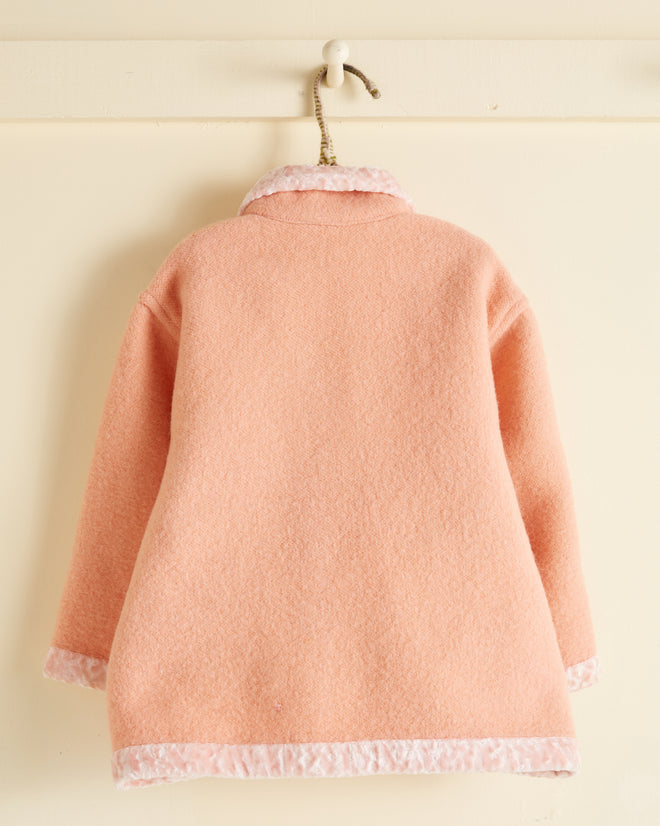 Peach Purfle Kids' Jacket - OS
This jacket is made from a midcentury wool blanket. We have preserveed the original fleece trim along the edges. Hand-mending throughout.
Boxy fit
Four front buttons
Best fits children ages 9-24 months

Made in New York
Dry clean only


All wear, mending, and idiosyncrasies are unique to the original textile.