Pony Calico Quilt Shirt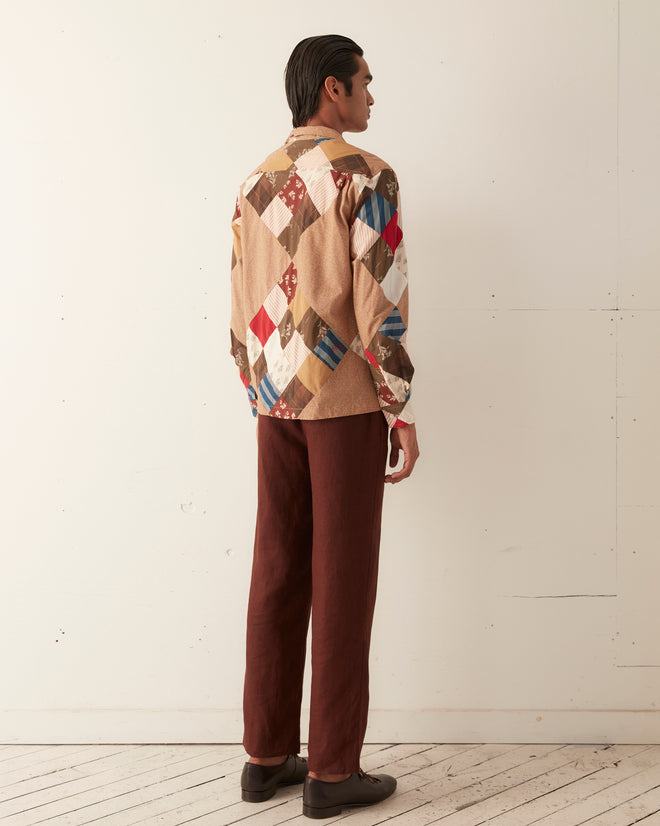 This shirt is inspired by an unfinished quilt top circa 1870s. Each patchwork diamond is made from 16 Calico fabric squares, a heavy plain woven cotton often printed in bright colors and patterns.
Boxy fit

Five front buttons

100% cotton 

Made in India 

Dry clean only
All wear, mending, and idiosyncrasies are unique to the custom textile.