Potato Plaid Overshirt - L/XL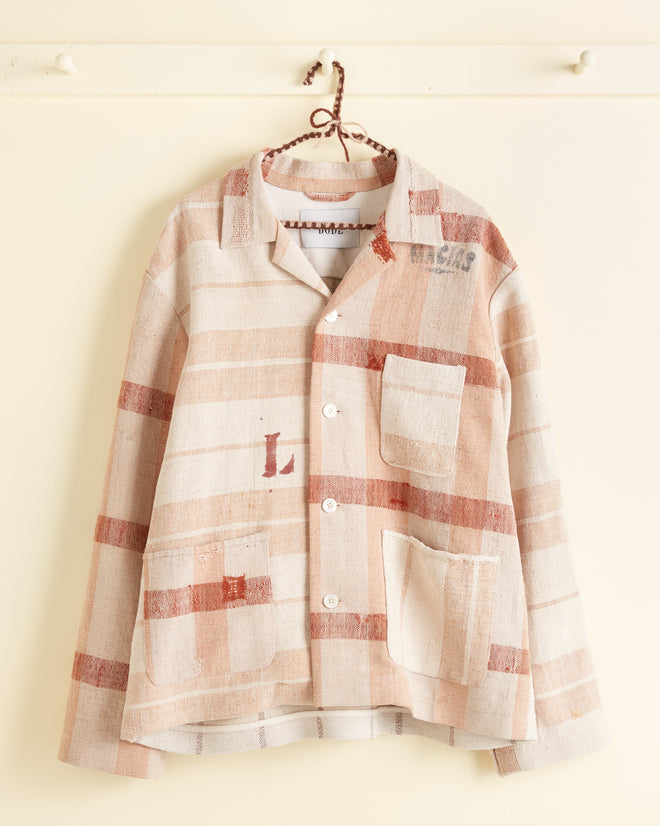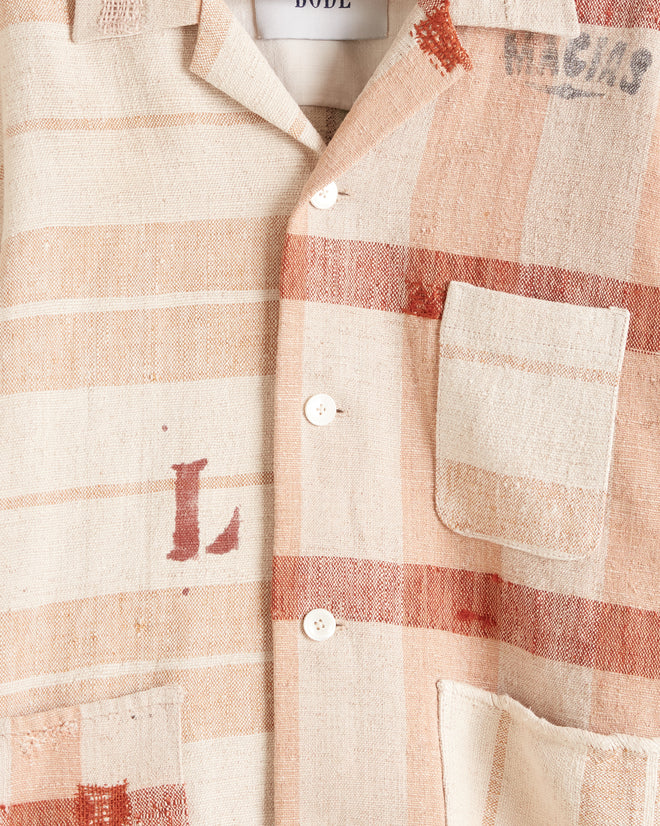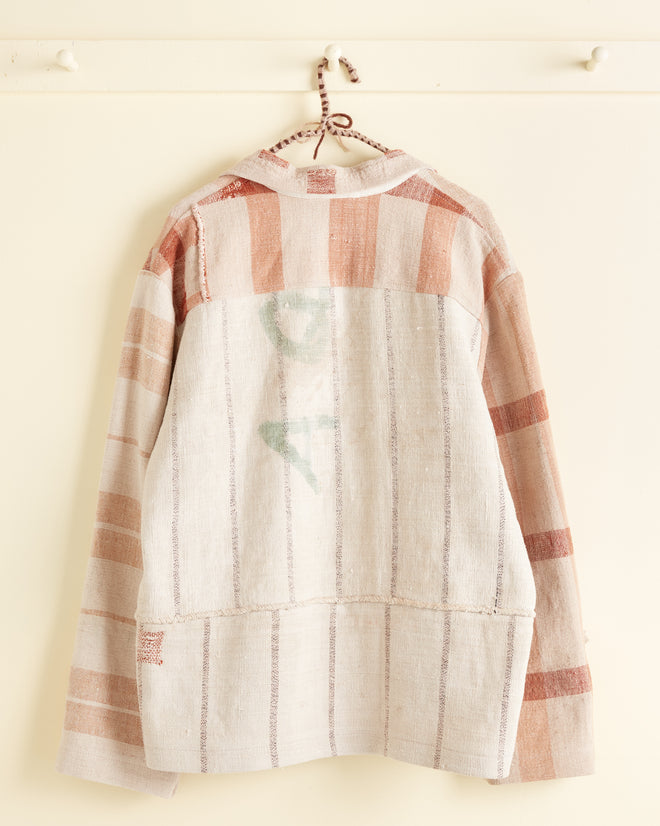 Potato Plaid Overshirt - L/XL
This jacket is made from a Portuguese grain sack which dates to the 18th or early 19th century. Families created different patterns, colors, and monograms for these sacks so they could be identified and returned once the family's grain was milled into flour. The pigments were dyed with plants, leaves, and mushrooms. Patching and mending throughout.
Four front buttons
Three front patch pockets
Dry clean only

All wear, mending, and idiosyncrasies are unique to the original textile.