Ring-around-the-Rosie Kids' Shirt - OS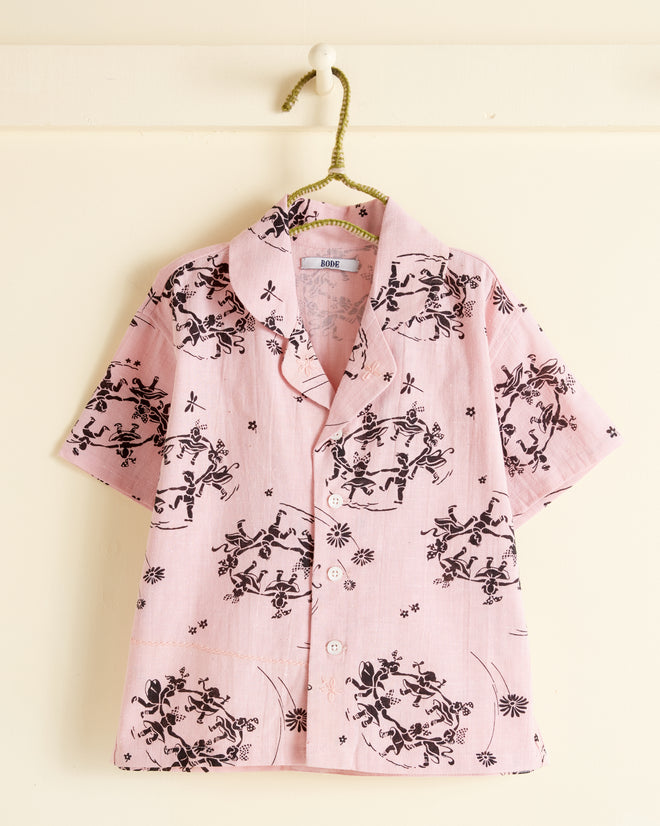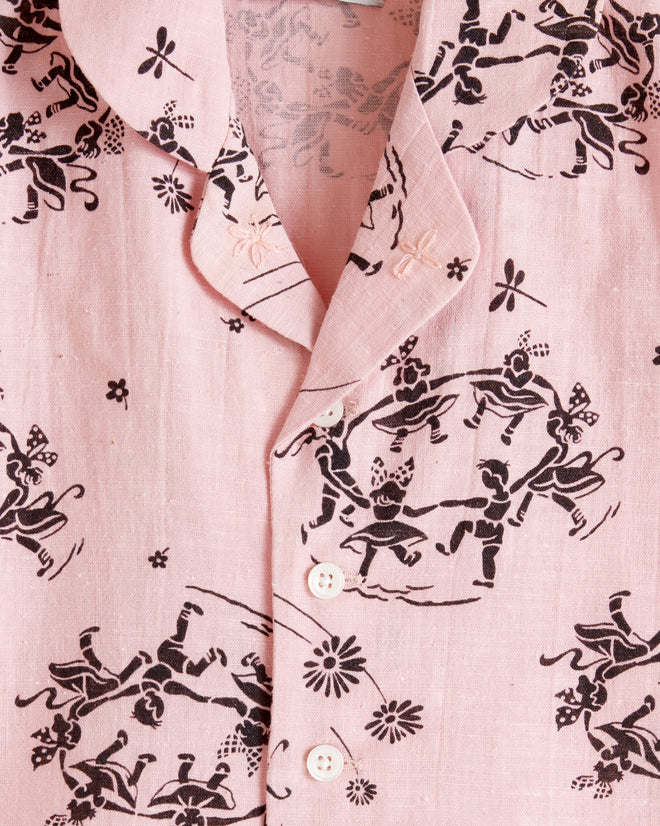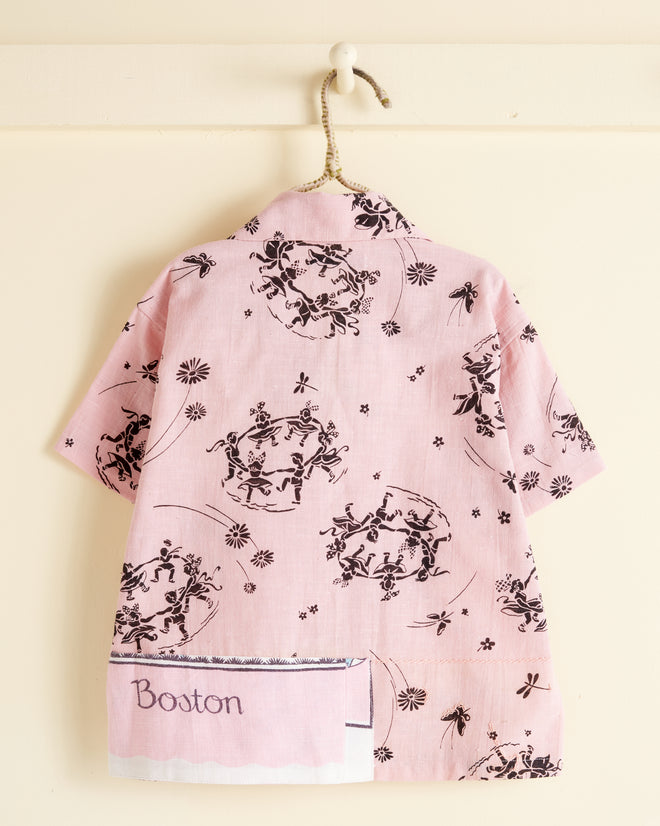 Ring-around-the-Rosie Kids' Shirt - OS
This shirt is made of deadstock yardage from the midcentury. The fabric featured a pattern of children playing, and the shirt has been patched with a scrap from a Massachusetts souvenir tablecloth. Hand-mending throughout.
Four front buttons
Best fits children ages 2-5
Dry clean only
All wear, mending, and idiosyncrasies are unique to the original textile.