Sheer Brick Lace Long Sleeve Shirt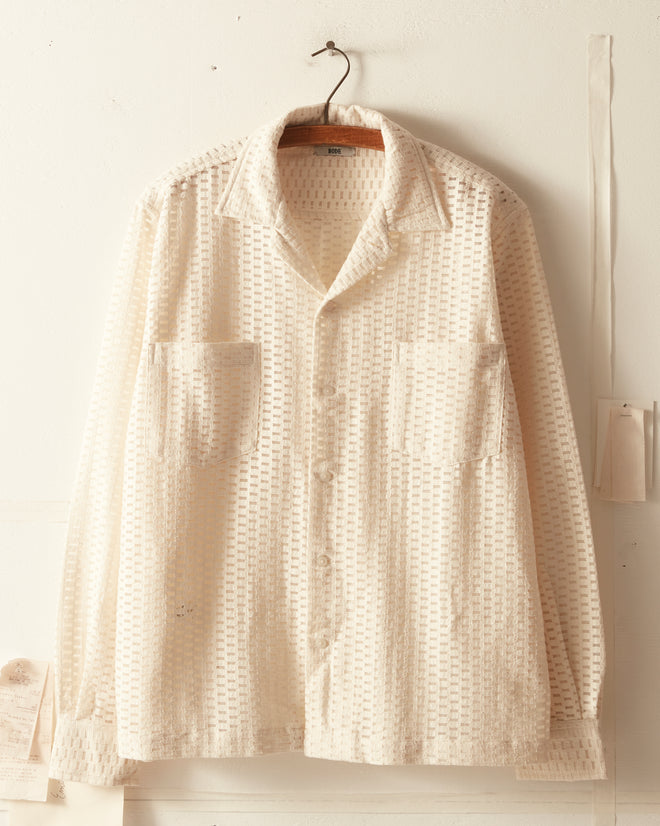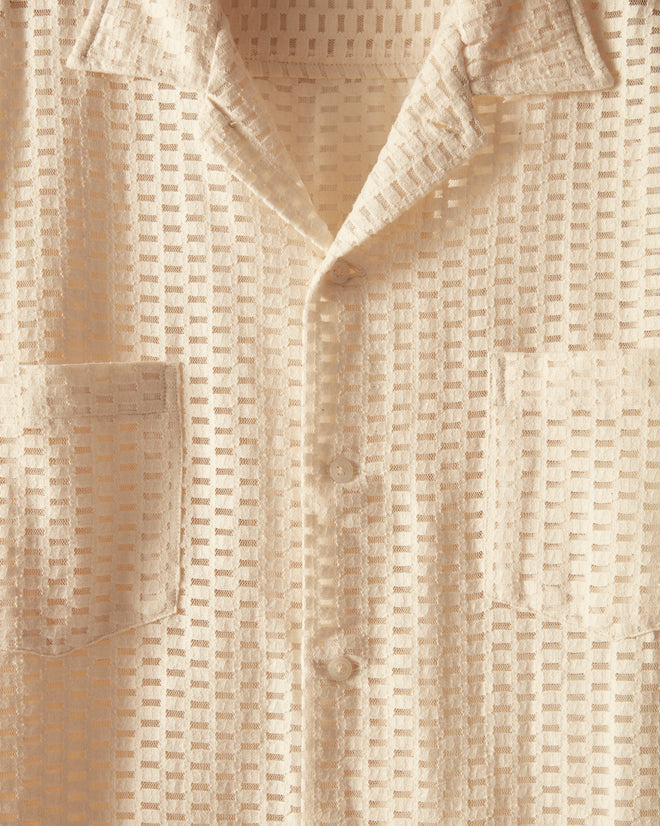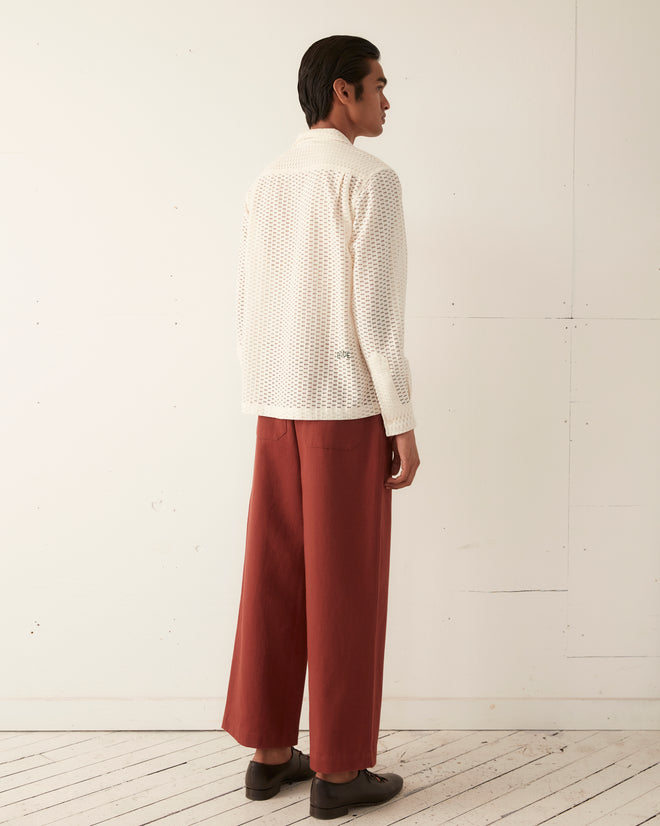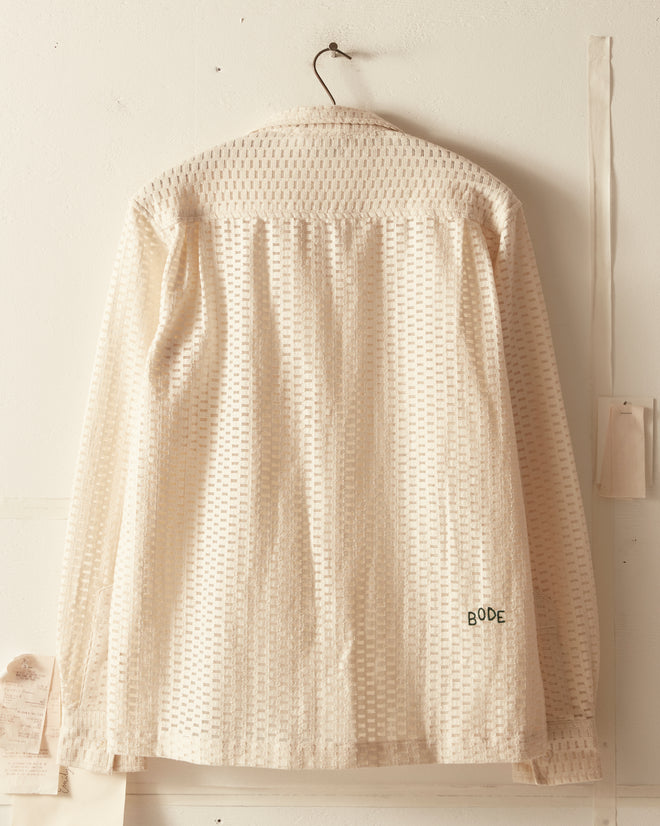 Sheer Brick Lace Long Sleeve Shirt
This long-sleeve shirt is inspired by a Quaker Lace curtain, circa 1940s. The Quaker Lace Company produced affordable machine-made lace and popularized lace tablecloths even appearing in the Eisenhower White House.
Classic fit
Six front buttons 
Two front pockets 
70% cotton 30% nylon

Made in India
Dry clean only
All wear, mending, and idiosyncrasies are unique to the custom textile.