Silver Star Slippers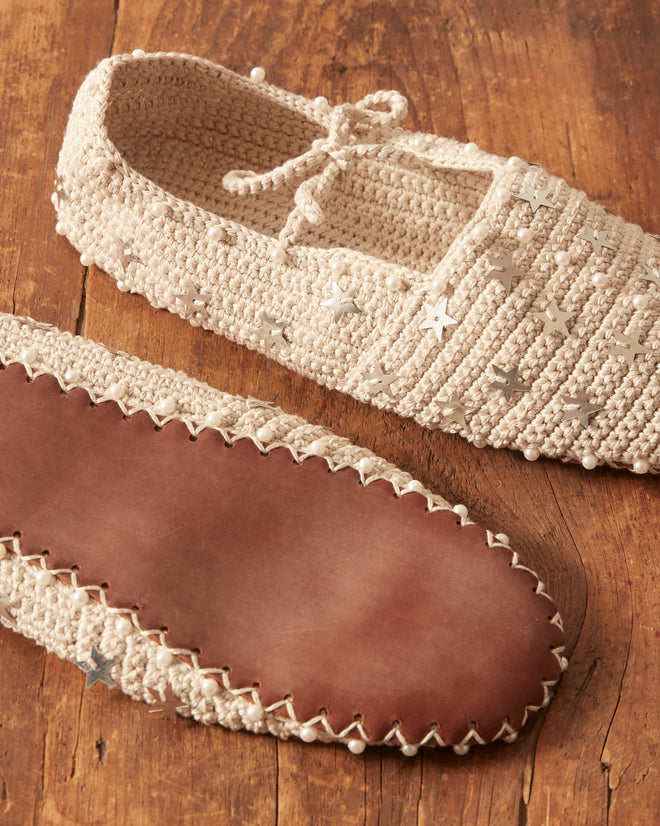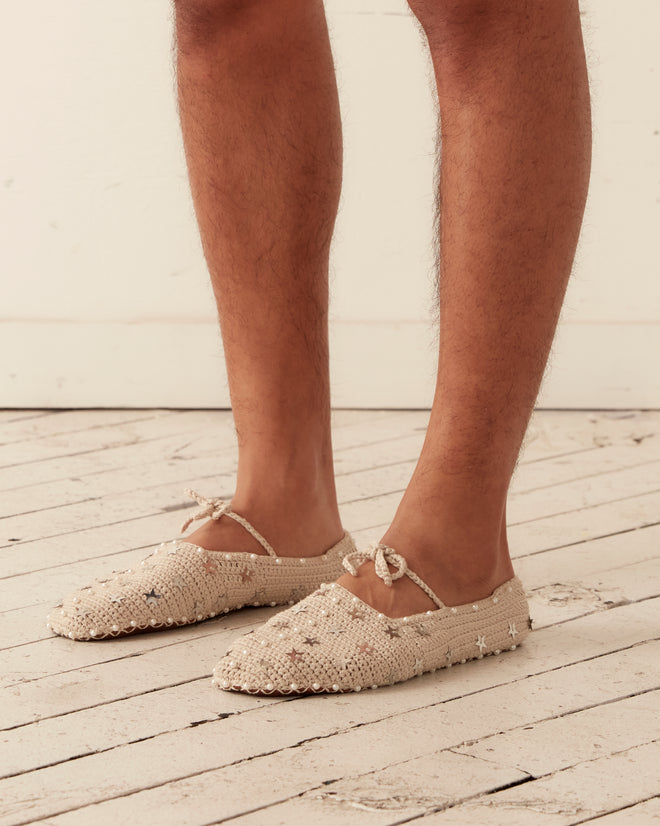 These slippers are inspired by a vintage crochet slipper, circa 1960s. We have imitated the silhouette and pearl and silver-star beading of the original. The shoes are made with a women-owned and -operated network of artisans in Peru. S/M best fits sizes 36-40 and M/L best fits sizes 41-45. 
Boxy fit
100% cotton, leather sole 
Made in Peru
Dry clean only
All wear, mending, and idiosyncrasies are unique to the custom textile.