Sunrise Stripe Dress - S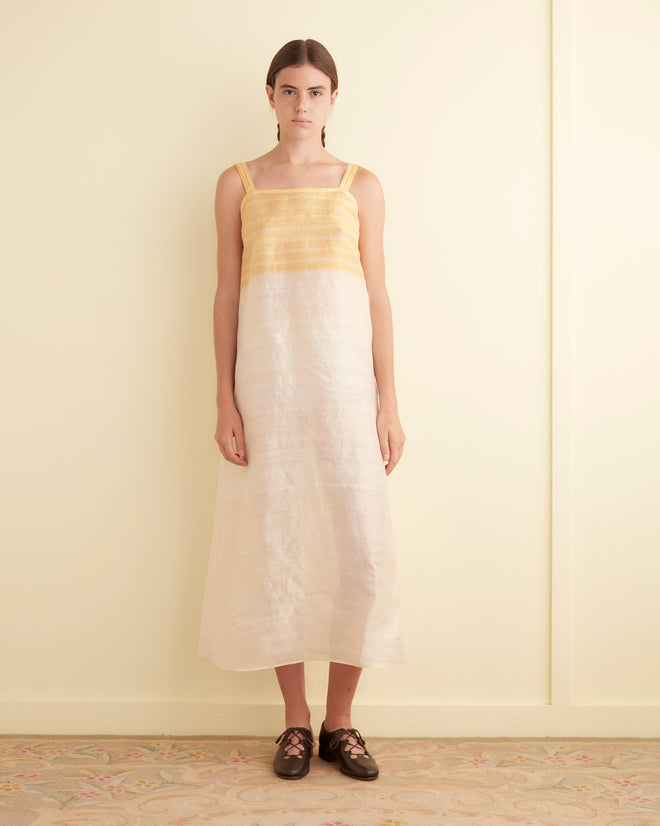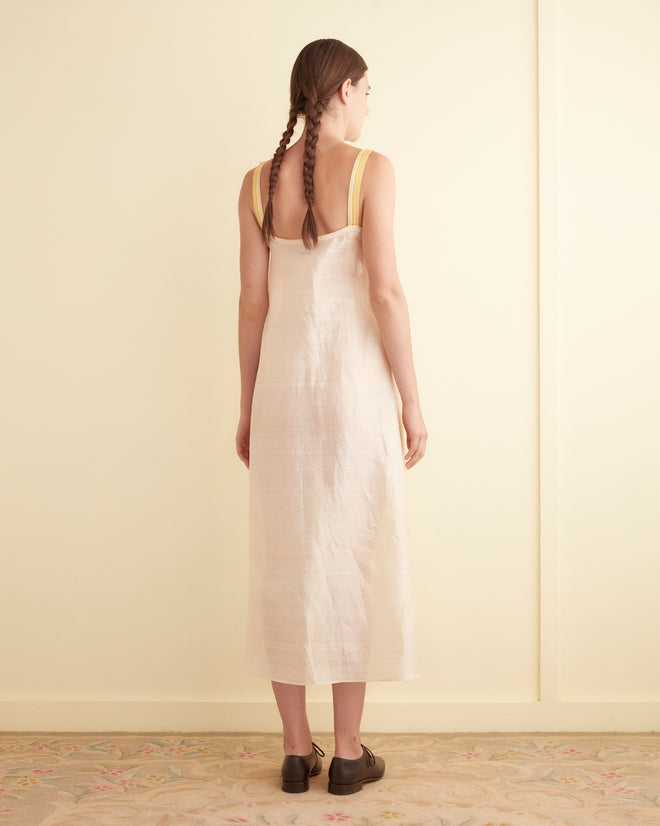 This dress is made from khadi silk from the late 20th century. Khadi is a traditionally hand-spun and hand-woven Indian fabric. It was instrumental in the Indian independence movement and is still popular for clothing and domestic uses. Hand-mending throughout.
All wear, mending, and idiosyncrasies are unique to the original textile.
Marie is 5'11" and wearing a size S.