Tile Lace Long Sleeve Shirt - Ecru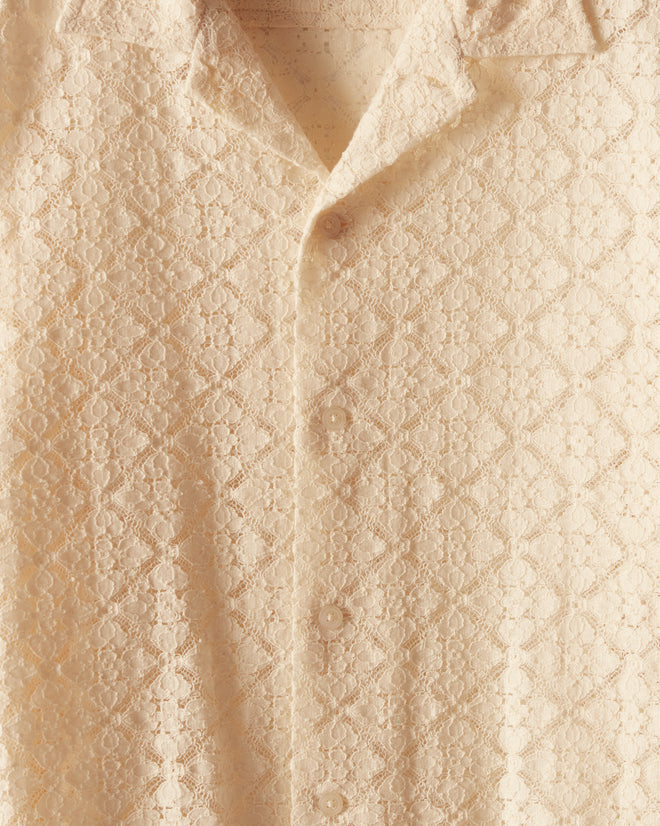 Tile Lace Long Sleeve Shirt - Ecru
This shirt is inspired by a lace tablecloth from the 1930s-1950s and is part of Bode's lace development program. Made of an ecru lace in a tiled pattern, it features the Bode logo hand-embroidered on the back. 
Boxy fit

Six front buttons
70% cotton 30% nylon

Made in New York  

Dry clean only
All wear, mending, and idiosyncrasies are unique to the original textile.