Wandering Lover Quilt Baby Set - Mint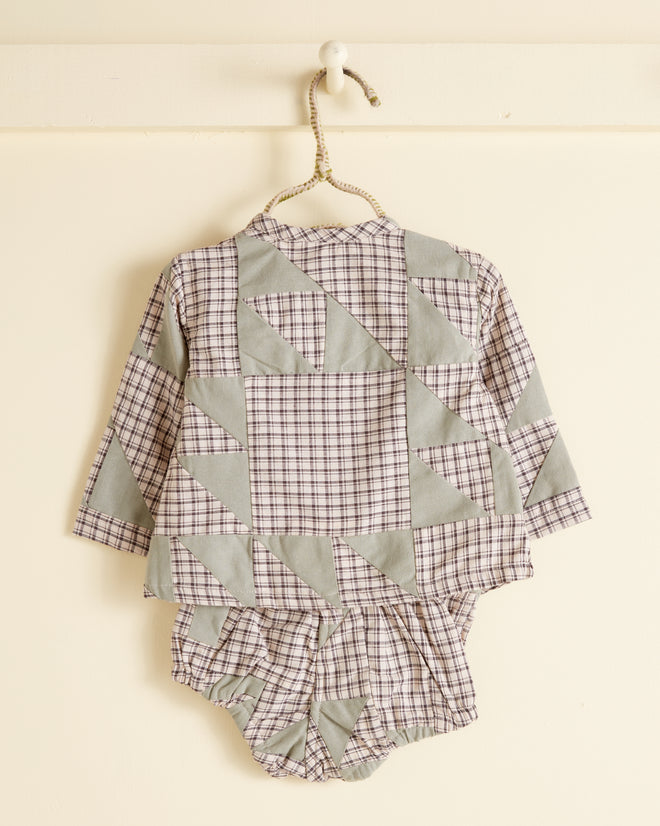 Wandering Lover Quilt Baby Set - Mint
This baby set is inspired by a quilt from the 1840s-1860s. The Wandering Lover quilt block is attributed to New Jersey Quakers from the period around the American Civil War.
Four-button top; elastic waistband and leg openings
Can be worn as a set or as separates

All wear, mending, and idiosyncrasies are unique to the original textile.