Juniper Stripe Trousers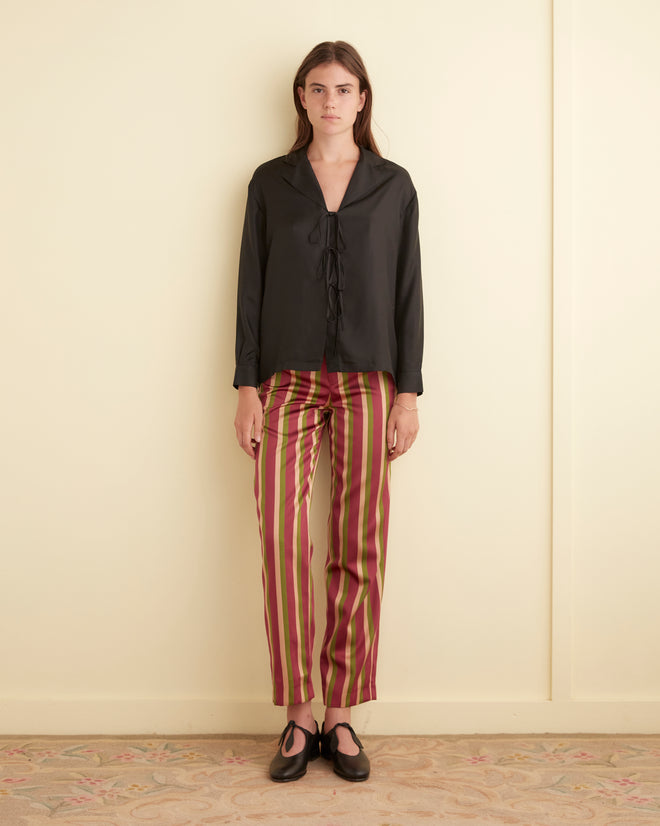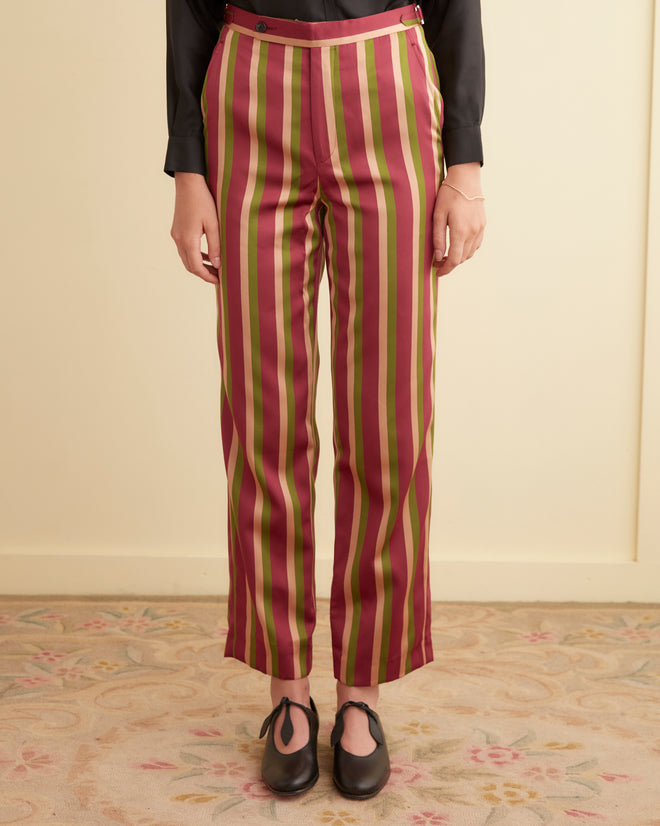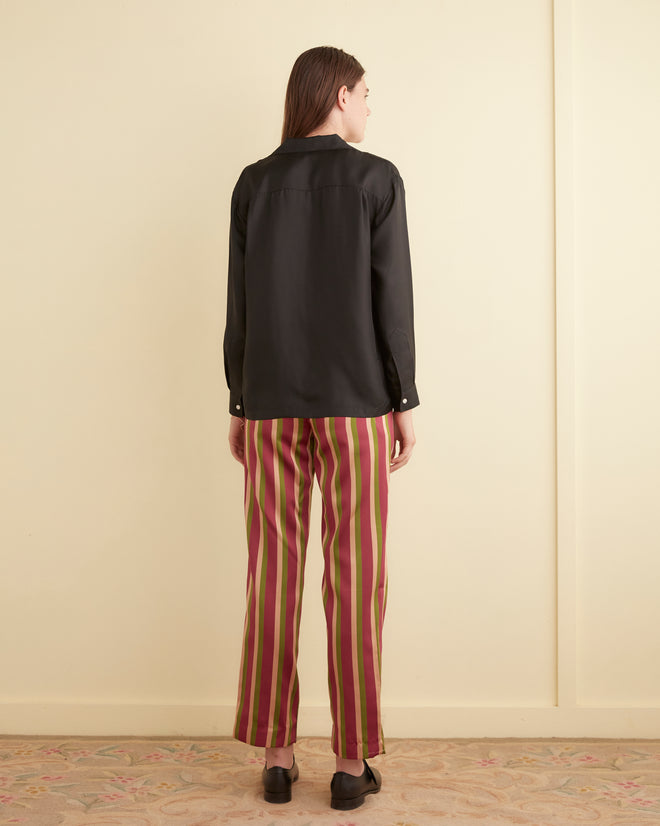 These side tie trousers are inspired by Kutnu fabric. Kutnu is historically woven in Gaziantep in Southern Turkey. Rendered in satin with silk warp and cotton weft thread, this striped trouser is known for its distinctive shimmer. The silhouette is that of a traditional trouser — high rise, straight leg.
Side-Tie Details
Made in New York
Dry clean only
All wear, mending, and idiosyncrasies are unique to the custom textile.